The Culling appears to finally be dead
It was slaughter fun while it lasted.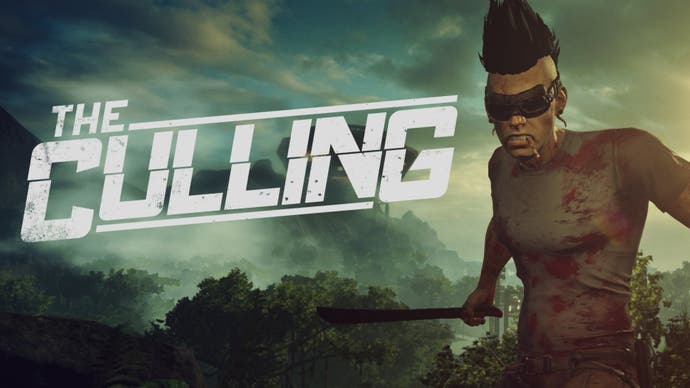 It's the game that, up until now, could never quite die: but this time The Culling is gone for real, as developer Xaviant has said the game will close its doors in May.
In a post on The Culling's website, director of operations Josh Van Veld explained the time had come to pull the plug.
"When we launched the Origins update and made the game free to play, our hope was that the revenue generated from in-app purchases would be enough to sustain our team and support ongoing development.
"Unfortunately that was not the case.
"Even with thousands of active daily users, the revenue was only a fraction of what our dev team required to continue daily operations. As a result, we've been forced to reduce our team size, which renders us unable to provide ongoing support and updates that would allow the game to grow and thrive."
Players hoping to get a final few rounds in will have until 15th May to do so. Offline modes will still be available after this date, if that's any consolation.
As the game is winding down, the store pages and in-app purchases "will be disabled as soon as possible".
The Culling, first launched in March 2016, initially seemed promising and enjoyed some popularity on Steam - before battle royale titans PUBG and Fortnite came and stole the spotlight, that is.
After a disastrous effort to launch a sequel (which resulted in the cancellation of The Culling 2), in September last year Xaviant attempted to revive the first title by making it free-to-play and rebranding it as The Culling: Origins. Clearly this wasn't enough.
"While it's sad for us to say goodbye, we want to offer a sincere and heartfelt thank you to everyone who has enjoyed the game, contributed feedback, and spent their hard-earned money to support our efforts over the years," Veld added. "The Culling has always been a labour of love, a learning experience, and an opportunity to pursue our passion for making games."
At the end of the post, Veld mentions Xaviant would be willing to give control of the game over to another team "with the proper resources and know-how in the free-to-play world". Maybe this isn't the end after all?