The Bard's Tale 4's massive Director's Cut update is finally out this August
And it's getting an Xbox One and PS4 release too.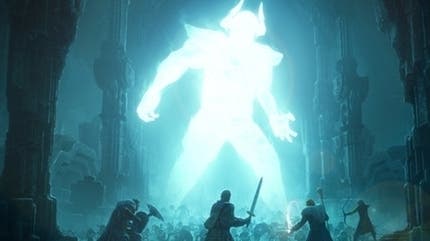 Developer InXile's long-awaited Director's Cut mega-update for The Bard's Tale 4 has finally received a release date: it arrives on 27th August, and the game, in its freshly refined guise, will be making its way to PS4, Xbox One, Mac, and Linux on the same day.
Although The Bard's Tale 4's puzzle-y RPG action was well-received at launch, the experience was more than a little rough around the edges. Indeed, Eurogamer's Robert Purchese, a fan of the game, noted that it was hard to ignore its "general lack of finesse" in his review.
Since release, InXile has offered numerous bug fixes and optimisation updates, but its focus has been on delivering a major overhaul of the experience, initially referred to as "2.0". Due to its scope, however, the developer announced in February that the update would be renamed Bard's Tale 4: Barrows Deep - Director's Cut, with an anticipated (if now missed) launch in June.
Alongside an engine update, numerous bug fixes, optimisations, gameplay balancing, and quality of life features - including improved controller support - the Director's Cut adds the new combat-focussed Royal Necropolis of Haernhold dungeon, featuring new enemy types, mini-bosses, and two "very challenging" main bosses.
When 27th August rolls around, existing owners of The Bard's Tale 4 on PC will receive the Director's Cut as a free update. After that, The Bard's Tale 4 will only be available for purchase in its Director's Cut guise on Steam and GOG, although there'll be a choice between a £24.99/$34.99 USD Standard Edition and a £27.99/$49.99 USD Deluxe Edition - both of which are outlined more thoroughly in InExile's latest Kickstarter backer post.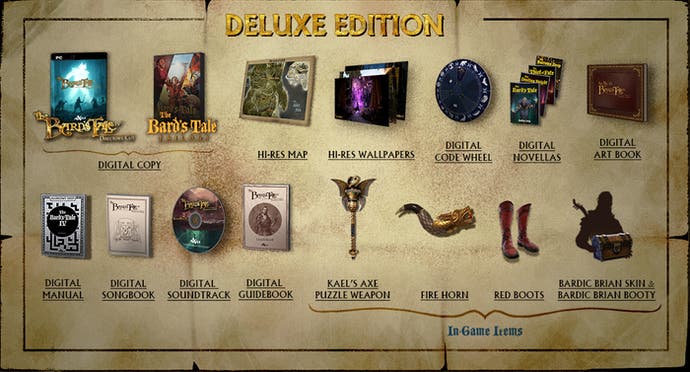 As for PlayStation 4 and Xbox One players, they'll have the option to purchase the game digitally, with the $39.99 USD asking price including the Director's Cut itself and the Fire Horn in-game item. Additionally, there's a limited Day One physical edition for both consoles, also priced at $39.99 USD. This includes the game, a physical map, plus the Fire Horn, Red Boots, Bardic Brian Skin and Booty, and Kael's Axe Puzzle Weapon in-game items.
Additionally, Xbox Game Pass subscribers on both Xbox One and PC will see The Bard's Tale 4's Director's Cut added to their ever-expanding game libraries on launch day.