The Bard's Tale 4 is getting a major Director's Cut update in June
Enhanced with new dungeon, and much more.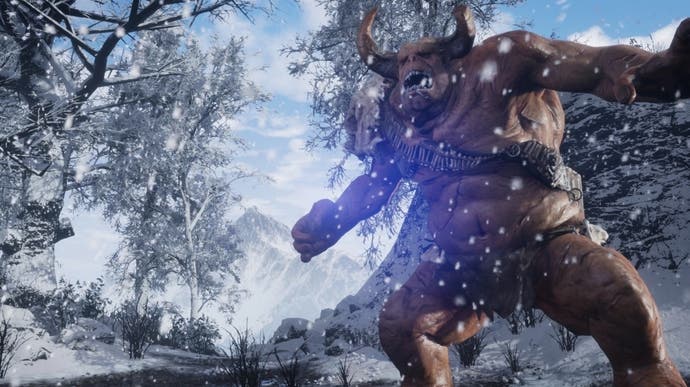 Developer InXile has announced that it will be releasing an expanded, enchanced version of its 2018 RPG The Bard's Tale 4: Barrows Deep later this year, and that its additions are significant enough to warrant a new Director's Cut moniker.
When Eurogamer's Robert Purchese reviewed The Bard's Tale 4 at the tail-end of last year, he was a big fan of its puzzle-y RPG action. However, for all the praise he heaped on its richly imaginative design, it was, he said, hard to ignore its "general lack of finesse".
The game has received several updates since then, adding new features, ironing out wrinkles, fixing up bugs, and optimising its sometimes wonky performance, but one mega update - known as 2.0 - has been looming for some time. Now, speaking in a new Kickstarter backer post, InXile's Paul Marzagalli has explained just how significant an overhaul it really is.
"As the scope of the patch has expanded (and continues to)," Marzagalli revealed, "we decided that it warranted a more formal title than 2.0. When released, it will turn the game into The Bard's Tale IV: Barrows Deep - Director's Cut".
This major patch is currently anticipated to launch in June, and will feature a significant number of updates and additions. The juicy stuff comes in the form of the Royal Necropolis of Haernhold dungeon, that sees players travelling to Kinestia "to uncover the nature of Tarjan's treachery and undo the catastrophe that has befallen the tomb of the dwarves' greatest hero, Gaerwyn". It's described as a combat-focussed dungeon (although puzzles still feature prominently) with new enemy types, several mini-bosses, and two "very challenging" boss fights.
The Bard's Tale 4's 2.0 release also brings master-crafted gear and Dwarfen Weapons, the new Song of Exploration - which enables those less keen on cerebral pursuits to bypass puzzles - new character portraits, a new intro animatic, improved level art, and a much-requested inventory filtering option. It also packs in an engine update, numerous bug fixes and optimisations, quality of life features such as improved controller support, and extensive balancing across the entire game, "based on player feedback and our own testing". A few additional details of the Director's Cut can be found on Kickstarter.
InXile also notes that the much-delayed Mac and Linux versions of The Bard's Tale 4 will now release alongside the Director's Cut update in June. "We know it's frustrating that you backed us early and have such a long delay," it wrote, "but it just didn't make sense to stop production in order to finalize these two versions and then circle back and update them months later."