The Bard's Tale 4 has a release date - and it's coming to consoles
Tune in.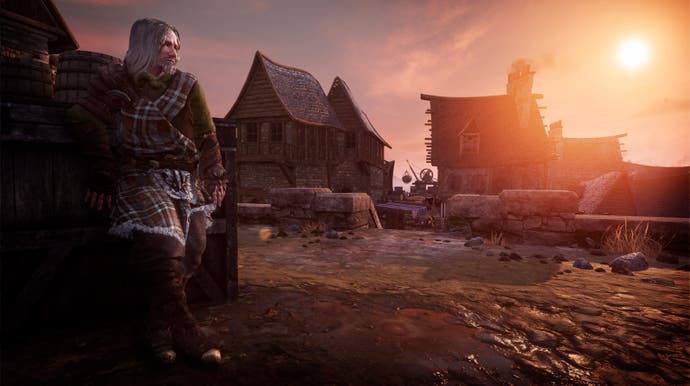 The Bard's Tale 4 comes out on PC on 18th September 2018, developer inXile has announced.
The fantasy role-playing sequel launches on PlayStation 4 and Xbox One later this year.
The Bard's Tale 4 is a single-player, first-person party-based role-playing dungeon crawler set in Caith, a Scotland-inspired realm. You recruit a party of up to six heroes and explore, solve puzzles and delve deep into dungeons. The combat is a turn-based affair that revolves around smart positioning. Check out the gameplay video below from our Johnny Chiodini for more.
inXile, which previously developed Wasteland 2 and Torment: Tides of Numenera, raised $1.5m from over 33,000 backers on Kickstarter for The Bard's Tale 4. It comes 30 years after the release of the third game, and 33 years after the franchise made its debut in 1985.
The story, which is fully voice acted, was penned by Nathan Long, who worked on Wasteland 2, and there are 30 hours of Gaelic music composed by Ged Grimes of Simple Minds. inXile said to expect around 30 hours of gameplay from The Bard's Tale 4.