Get Bard's Tale 1-3 free for backing Bard's Tale 4
UPDATE: Kickstarter campaign successful.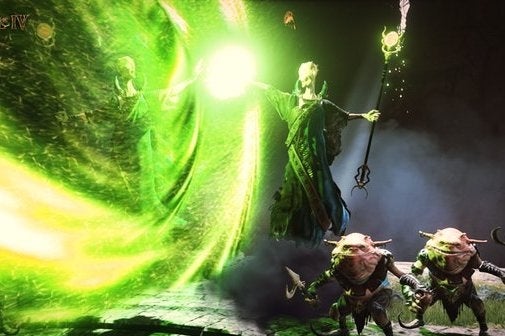 UPDATE 15TH JUNE: The game will be made - The Bard's Tale 4 Kickstarter campaign has just surpassed its $1.25m goal.
"On the 30th anniversary of the original, it's so exciting to know we'll be making a long-awaited true dungeon crawl sequel. Once again the support of our fans has blown us away, and we will put all our effort into making this the RPG they want and deserve, just as we did with Wasteland 2 and are doing with Torment: Tides of Numenera. Our fans prove once again that the classic single player cRPG genre is far from being dead, long live the RPG!" said Brian Fargo, CEO of the game's developer, inXile Entertainment.
ORIGINAL STORY 11TH JUNE: Pledge $20 or higher to The Bard's Tale 4 Kickstarter and developer inXile will throw in the first three Bard's Tale games for free.
That's The Bard's Tale (1985), The Bard's Tale 2: The Destiny Knight (1986), and The Bard's Tale 3: Thief of Fate (1988). Note that it does not include the comedy 2004 reinterpretation The Bard's Tale.
The Bard's Tale 4 Kickstarter is nearly at its $1.25m goal (currently roughly $100,000 away) with around a month to go. Brian Fargo's inXile studio is making it, but unlike Wasteland 2, BT4 will be largely, and lavishly, first-person - and fantasy.
The in-engine video was a real eye-catcher.
Backing the game now also means you'll get it for $20 rather than $45 when it comes out, so there's that simple fact to consider too. The Bard's Tale 4 has a preliminary, estimated release date of October 2017.