The £33 Batman: Arkham Knight Season Pass
New story missions, super-villains, challenge maps and drivable race tracks.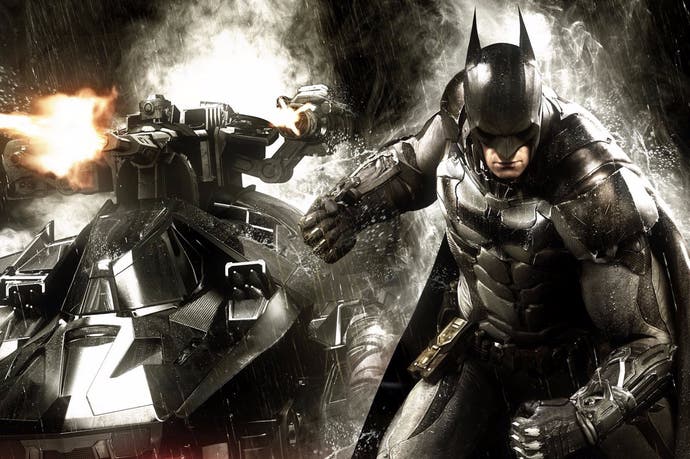 Batman: Arkham Knight has a Season Pass, as you might have expected - but what you might not have expected is just how expensive it is.
The Season Pass costs £32.99. For this you get "regular new content for six months" following the 23rd June 2015 launch of Rocksteady's open-world action game, according to publisher Warner Bros.
The new content includes new story missions, additional super-villains who invade Gotham City, "legendary" Batmobile skins, advanced challenge maps, alternative character skins and new drivable race tracks. (For the first time in Rocksteady's Arkham series, Knight lets you drive the Batmobile around.)
Also available is the Batman: Arkham Knight Premium Edition, which includes the game and the stuff you get from the Season Pass. On PlayStation 4 and Xbox One this costs £87.98. The Premium Edition costs £67.98 on PC.
The digital version of the base game costs £54.99 on PlayStation 4 and Xbox One, and £34.99 on Steam, so there's no saving with the Premium Edition. It's more about publisher Warner Bros. making it as easy as possible for people to pre-order the whole lot in one go. Yep, it really wants your pre-order.
Elsewhere, you can pick up the physical version of the base game on console for around £45.
Arkham Knight already has a raft of pre-order bonus stuff going on. If you pre-order you can play as Harley Quinn in a series of challenge maps set within the Blüdhaven Police Department.
And don't forget, PlayStation has the exclusive on the Scarecrow Nightmare missions.