Terraria, Dust 514, Metro: Last Light on EU PlayStation Store this week
And something for PlayStation Vita.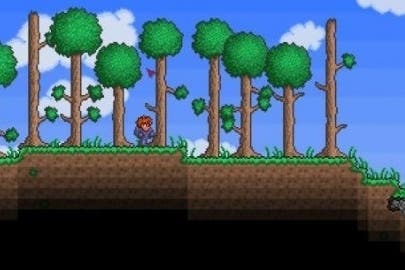 Indie sandbox success Terraria is finally available to download from the EU PlayStation Store today, following its March release in the US, and it's release on Xbox Live Arcade.
Terraria's Minecraft-esque creation systems and Metroid-style adventuring proved to be a big success, earning it a ravenous 9/10 in Eurogamer's Terraria review.
It's yours today on PSN for £11.99/€14.99. There's a free trial as well. It's not Terrariable, that's for sure.
Dust 514 launches in full, non-beta form today - the free-to-play persistent online shooter that exists in the same world as Eve Online.
There's a demo of Resident Evil Revelations HD as well.
Uprising, the latest Call of Duty: Black Ops 2 map pack, arrives tomorrow. A downloadable version of Metro: Last Light arrives on Friday, but read our review before you splash out.
For PlayStation Vita owners there's Jacob Jones And The Bigfoot Mystery, an "episodic, atmospheric Layton-alike", according to Eurogamer's Chris Donlan, who's been playing it. But he hasn't seen enough yet to cast judgement, he said.
The full line-up of new content is available to browse over on Sony's EU PlayStation blog.