Tekken 7 reveals Saudi Arabian character Shaheen
Less outlandish than Lucky Chloe.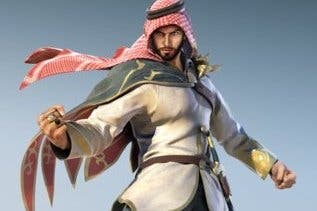 Tekken 7 director Katsuhiro Harada has revealed that latest addition to the upcoming fighter with Shaheen, a Saudi Arabian soldier.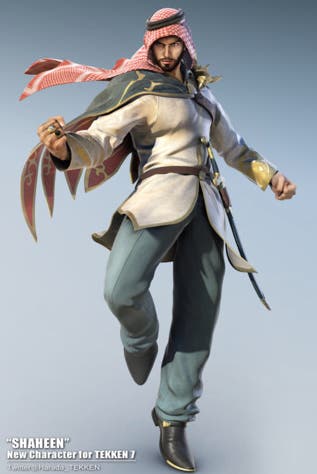 Sporting a stylish keffiyeh, cape and coat combo, Shaheen looks to be a less controversial character than the recently revealed breakdancing catgirl Lucky Chloe.
According to Twitter user Omar Abul, today's Alayam Bahraini newspaper noted that Harada came up with Shaheen's design after asking players for feedback. Based on the reaction to Harada's Twitter announcement, there'd long been a cry for a middle-eastern character in the fighting game franchise.
Tekken 7 is coming to Japanese arcades in March with a western launch yet to be revealed.
What do you make of Shaheen's design?