Tekken 7's latest new character is a breakdancing catgirl
Lucky Chloe sets the cat amongst the pigeons.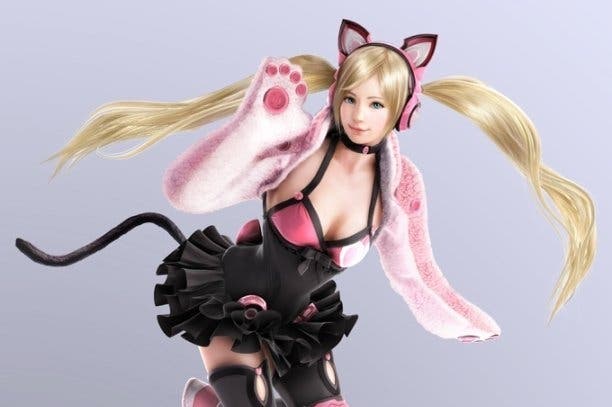 The latest new character to be announced for fighting game Tekken 7 is a breakdancing catgirl.
During the Tekken 20th anniversary celebrations in Japan, Tekken chief Katsuhiro Harada revealed Lucky Chloe, a brand new character for the series.
Based on the images and video below, Lucky Chloe is a teenage girl who wears a black, pink and white kitten-themed costume, including cat ears, tail and paws, and who likes breakdancing.
Lucky Chloe has already divided the fighting game community, with some criticising her Japanese idol design as uninspired and generic. Others point to the fact the Tekken series has a tradition of included outlandish characters, many of which are designed to appeal to a Japanese audience.
Tekken 7, the first in the series to be built on Epic's Unreal Engine 4, is due out in Japanese arcades in February 2015. A western launch window is yet to be announced, but the game is expected on the PlayStation 4 and Xbox One.
A raft of Tekken 7 characters have already been revealed, including series stalwarts Kazuya, Paul, King and Heihachi.