Techland asks Dying Light 2 fans with early retail copies not to play until launch
UPDATE: Day one patch detailed, includes a "thousand tweaks".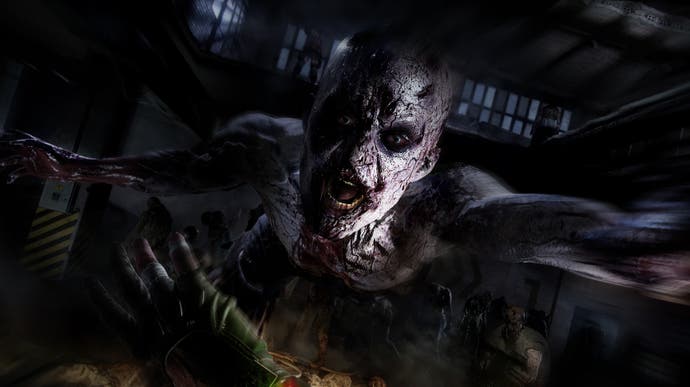 UPDATE 2/2/21: Dying Light 2 developer Techland has detailed some of what will arrive in the game's day one patch, after earlier advising players with early copies to hold off and wait.
Techland said it had added over a thousand fixes and improvements via updates over past two weeks, and that another thousand "tweaks" would be included in the day one patch due to go live on consoles "within the next few days". The PC version, meanwhile, is being kept up to date in "real-time".
"Techland's vast blockbuster buckles under its own ambition and lacks in innovation, but makes up for it with outstanding parkour and combat," Martin wrote in Eurogamer's Dying Light 2 review, which just went live.
FIXES FOR THE DAY 1 PATCH:
Fixed the Broadcast infinite respawn story block
Fix for dialogues that block story progression
Re-signing to the coop session doesn't fail in case the user is logged in
Fixed crash when handling electrical parts to Carlos in Bazaar
Fixed problems with temporarily lowering the difficulty level - improved adaptive difficulty for AIs
Fixed crash caused by background renderer during the transition between menu and loading screens
Increased Wwise overall memory limit - fix for missing sounds and voice-over
Resolved problems with objects and AI sinking into the ground on a flat surface.
DLSS enabled. Improved default DLSS sharpness.
Fix for AI sometimes freezing/becoming immortal when the owner changes during death
Fixed the gamepad isn't detected by the game before any movement or action will be conducted using a keyboard or mouse
Added protection against potential crashes.
Updates for ES, CH; DE intro.
Added missing game actions fixing the game's unresponsiveness.
Fixed streamer mode option that(was not working properly).
Fixed crash on opening the secondary screen.
Fixed disconnecting coop sessions after a certain amount of time.
And many more...
---
ORIGINAL STORY 1/2/21 With early retail copies of Dying Light 2 now out in the wild, developer Techland has asked fans who've received the game ahead of Friday's official launch to hold off playing until then.
"Fellow survivors," the developer wrote in a message on Twitter, "we see that some of you got an access to the retail copies of Dying Light 2 before the release date... We understand you want to start exploring the City ASAP and we couldn't be happier!".
Despite its jovial exclamation mark, the developer continued by asking those with early copies to wait until Dying Light 2's official release this Friday, 4th February, before playing. "By that time," it explains, "you'll also get access to all improvements and fixes we've implemented within [the] last weeks and will introduce with the day 1 patch. That's the way to experience Dying Light 2 the way it's meant to be played."
It remains to be seen whether fans - who've had a lengthy wait for Dying Light 2 as its bumpy development navigated multiple delays, high-profile staff departures, and numerous reports of mismanagement at Techland - will be able to contain their excitement long enough to abide by the developer's wishes now that copies are in their hands, especially given positive early word.
Will the full game live up to those strong first impressions? All will be revealed when Dying Light 2 launches for Xbox, PlayStation, and PC (but not Switch) this Friday.