Syphon Filter 4 out winter 2012, UK mag claims
Set for reveal alongside God of War 4 in February.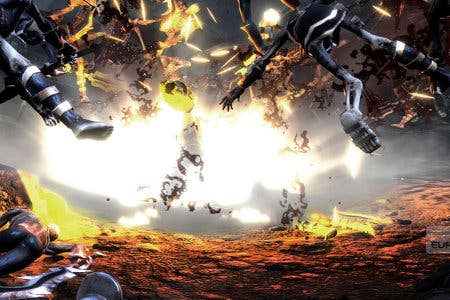 PlayStation 3 exclusive Syphon Filter 4 launches winter 2012, UK magazine Play claims.
The game, alongside God of War 4, will be announced in February, Play (via Sillegamer.com) said in its latest issue.
"As far as our spies tell us, Syphon Filter 4 will be announced and released during 2012 - they're not often wrong either," wrote the magazine. "Developed by SCE London Studio (once thought to be Sony Bend), it will see a return to the world of shooting, espionage and Gabe Logan's superb name."
London Studio, established in 2001, is SCE's largest internal development studio in Europe. It is the brains behind EyeToy, SingStar, EyePet and PlayStation Home.
This isn't the first we've heard of Syphon Filter 4. In May 2011 an accidentally published PlayStation Blog post claimed it would "revolutionise" stealth with a new engine developed by Sony London. Is it a reboot?
Syphon Filter is a third-person action game in the ilk of Metal Gear Solid and Splinter Cell: you're a stealthy soldier who achieves the impossible. In Syphon Filter's case, you fill the boots of Gabe Logan.
We've heard plenty about God of War 4 too, including mention it features online multiplayer.