Suda 51's Killer is Dead hits PC in May
UPDATE: Release date updated, now two weeks away.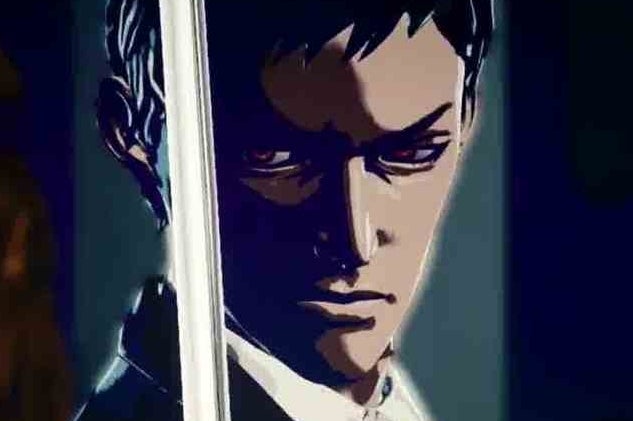 UPDATE: The PC version of Killer is Dead will now launch on 23rd May, the game's Steam listing has revealed.
That means a delay of two weeks from the previously-announced date, but a wait of only two more weeks until its final release.
Included in this "Nightmare Edition" are a new mode, DLC and an option to re-watch cut-scenes at your leisure - more details of which are all below.
ORIGINAL STORY: Suda 51's cel-shaded action game Killer is Dead launches on PC on 9th May, publisher Deep Silver has announced.
Killer is Dead - Nightmare Edition will be sold in shops as a physical product and as a download for £19.99. It includes a new difficulty mode called Nightmare. Here, enemies can only be defeated using three attacks: Adrenaline Burst, Dodge Burst and Headshots. You can't use the Final Judgement QTE finisher either.
Elsewhere, the Smooth Operator Pack for console is included and unlocked after Episode 3. Via the Theater Mode you can rewatch cutscenes and get background information on characters after your first playthrough.
Killer is Dead follows the exploits of government-sanctioned assassin Mondo Zappa, a playboy spy with a bionic arm. Oli reviewed the Xbox 360 version last year and he wasn't particularly impressed.
"At various points, Killer is Dead shoots for the visual surrealism of El Shaddai, the hyperbolic intensity of Asura's Wrath, the oddball melodrama of Deadly Premonition, the extravagant showmanship of Bayonetta," he said. "It misses by a wide margin every time. Those games are punk, but Killer is Dead is just posturing. It's just product."