Rayman Legends outsells Origins week one by 20 per cent in UK chart
UPDATE: Sells best on Wii U.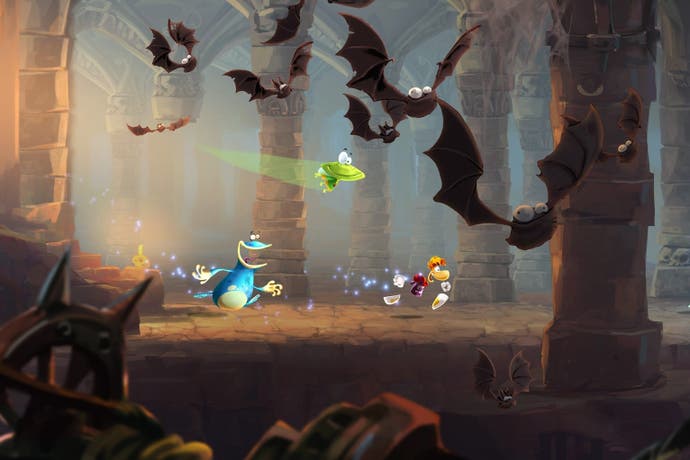 UPDATE: Rayman Legends sold best on Wii U, with 45 per cent of the game's boxed retail sales in the UK.
Official figures from Chart-Track show the Xbox 360 version of the platformer enjoyed 30 per cent of the sales, the PlayStation 3 version 24 per cent. Boxed PC sales made up one per cent. Chart-Track does not include download figures.
ORIGINAL STORY: Rayman Legends outsold its predecessor Rayman Origins by around 20 per cent in week one UK sales.
Ubisoft Montpellier's brilliant platformer debuted in the UK chart this week at number six.
Elsewhere, Square Enix's revamped MMO Final Fantasy 14: A Realm Reborn entered the chart at number three - despite it being removed from sale after server woes. The PC and PlayStation 3 game is the new and improved version of the PC MMO that launched in September 2010. It should be noted that UK sales tracker Chart-Track does not include downloads in its data.
Open world game Saints Row 4 is the UK's number one game for a second week running, with Splinter Cell: Blacklist again at two. Disney Infinity drops to number four after a 16 per cent drop in sales. In seventh place is Madden NFL 25.
Capcom's Lost Planet 3 debuted at a disappointing 26. Suda51's Killer is Dead performed even worse, placing 28th.
Watch on YouTube