Killer is Dead to feature yakuza riding tigers and 'Gigolo Mode'
"We're trying for a game that really sums up Japanese action."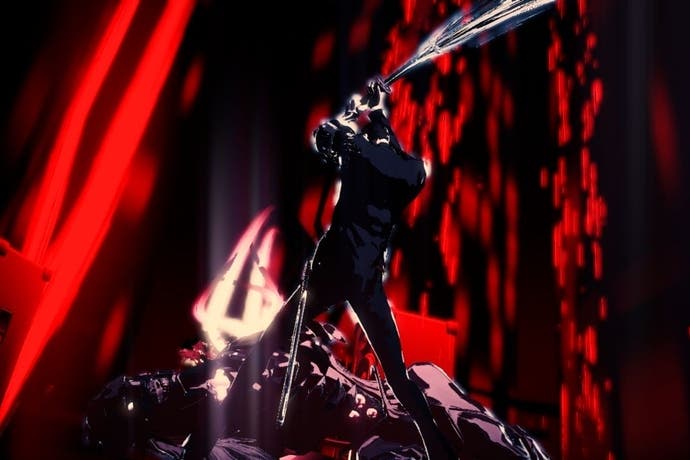 Eccentric game design Suda 51 has detailed his upcoming PS3 and Xbox 360 action game Killer is Dead, which is set to feature yakuza riding tigers and something called "Gigolo Mode."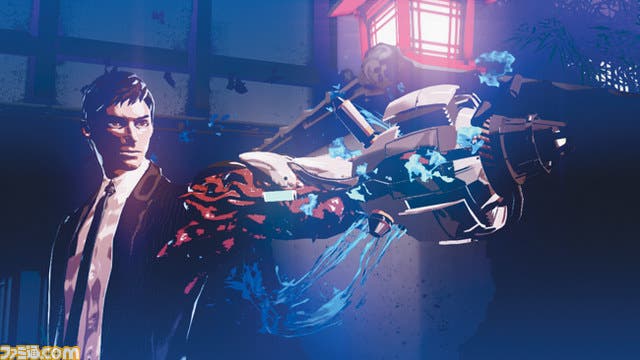 "One thing we got to do with this game is you fighting against a yakuza guy riding a tiger," Suda told Famitsu (via Polygon). "You're in Kyoto, among all these old-style buildings, and [hero] Mondo is on this motorbike fighting against a yakuza on a tiger! And the game's packed with these sorts of situations, the kind you won't see in any other game. That Kyoto battle got concepted out surprisingly early on, too; I guess we felt like overseas gamers ought to see what Kyoto looks like."
The report also noted Mondo can flirt with exotic ladies in something called "Gigolo Mode." Sadly, no details on that were revealed.
Based on its cel-shading and story surrounding an assassin, Killer is Dead is a return to the early days of Grasshopper that brought us such bats*** insane titles as Killer 7 and No More Heroes before it settled on at least somewhat more familiar fare like the high school zombie-slaying romp Lollipop Chainsaw.
"There was a drive within me to make another game in the 'assassin' series," Suda told Famitsu. "Lollipop Chainsaw was a bright, cheery kind of game; if that's the 'yang,' then my aim was to go for the 'yin' next."
Killer is dead didn't always look the way it does now, however. "We tried going for more realistic visuals at first," Suda noted "but it just didn't produce the sort of unique expression we wanted with this game. So we turned it all around. I think Killer7 was the best we could do in art expression at the time it came out, but if we just recreated that, it'd merely seem old at this point. So we really pursued an art style that seemed modern with our shading technology. There was a lot of trial and error behind what you see now."
Regarding player character Mondo Zappa, Suda explained, "Mondo's an executioner, not an assassin... You have that 'execution' nuance added to the act of murdering your foes. The hero's job is to wipe out these serious villains, real AAA-class international terrorists. He's dressed so smartly that you might wonder if he's actually capable of killing, but once the 'work' switch is pulled, his aura completely turns around. The story depicts him as a man who just does his job without putting much of any emotion into it."
Well dressed killers aren't exactly anything new, but Suda described Mondo and the world he inhabits as sort of a clandestine take on James Bond. A "darkside 007," as he calls it. "James Bond is a secret agent," he explained, "but generally he's using his secret-agent powers to handle pretty public incidents. I like to think that there's another world out there, a much seamier underworld that doesn't connect to the surface world at all. I like to think there's people who fight day and night in this world without ever registering with the public."
I'm not sure I can totally get behind that sentiment as James Bond is a secret agent and most of his world-saving goes unnoticed from the general populace, which usually has no idea they were ever in danger. But James Bond also never fought yakuza riding tigers.
Suda expects the game to come out this summer in Japan and noted it's currently 70 per cent complete. "Grasshopper Manufacture has a few projects proceeding in tandem this year, but to start out, we're putting everything we got into Killer is Dead," he said. "From the frame-level controls to the visual beauty, we're trying for a game that really sums up Japanese action."
While a western release has yet to be confirmed, it's suggested that publisher XSEED will be bringing it to the US, as it's registered the domain names for killerisdead-game, as well as the possibly related killandlove.com and loveandkill.com.