Street Fighter DLC confirmed for Asura's Wrath
Plus, two story-based add-ons incoming.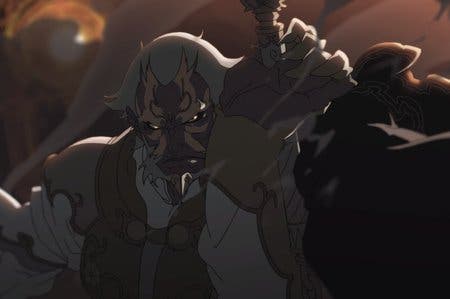 Lunatic action adventure Asura's Wrath will be invaded by a number of characters from the Street Fighter franchise via a DLC add-on, publisher Capcom has announced.
Details are currently scarce but Capcom confirmed that various Street Fighter favourites, including Ryu, will show up and challenge the titular immortal to a scrap.
Prior to that, Capcom will release two story-based DLC expansions, each sporting different visual styles, that plug gaps between the main game's episodes.
Release dates for all of this lot haven't been confirmed, though Capcom did offer up a few screenshots, which you can peruse below.
The CyberConnect2-developed title is due out in the UK on 9th March.
"For anyone with a passing interest in popular Japanese culture or with a simple love of the absurd, it's worth taking note," read Eurogamer's recent Asura's Wrath preview.
"Asura's Wrath is a marriage of manga, anime and games that's well intentioned, well informed and stupidly well read. For a game that's driven by rage and fuelled by anger, when the dust settles it's hard not to be utterly charmed by it all."