GAME won't stock Street Fighter x Tekken, Asura's Wrath
No decision made on Resident Evil: Operation Raccoon City.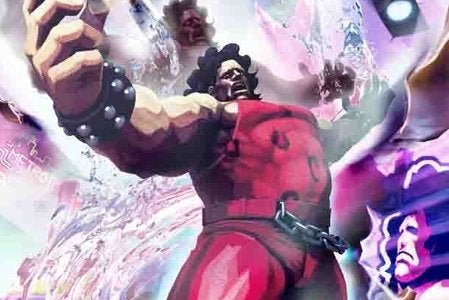 GAME suffered yet another blow today after Capcom confirmed that two of its high-profile releases will not be stocked by the struggling high street store.
You won't be able to buy Street Fighter x Tekken or Asura's Wrath, both out in the UK this Friday, from GAME, Gamestation or any of GAME Group's associated websites.
"Unfortunately Capcom must confirm that Street Fighter x Tekken for PlayStation 3 and Xbox 360 and Asura's Wrath, both scheduled for release on Friday March 9, will not be stocked by GAME or Gamestation either in their retail outlets or on their online stores operating in the UK and Ireland," Capcom told Eurogamer in a statement issued this evening.
The UK arm of the Japanese company referred its fans to other shops, including HMV and Play.com.
"Capcom wants to reassure its consumers that both these titles, including the Special Edition of Street Fighter X Tekken, will be available at a wide variety of retailers across the UK and Ireland," the statement continued.
"For those consumers who have already placed a deposit for a pre-order for any of these titles then a full refund will be available - please contact your local GAME or Gamestation shop or visit the online stores.
"All these titles listed above are available for pre-order or to purchase on day of release from the following outlets: HMV, Play.com, Amazon.co.uk, Shopto.net, The Hut and leading independent stockists as well as supermarket chains."
Capcom's next high-profile release, Resident Evil spin-off Operation Raccoon City, is due out on 23rd March - and it is unclear whether it will also be affected by GAME's current struggle to stock new titles.
Capcom said: "At present no decision has been made as to whether Resident Evil Operation Raccoon City, scheduled for release on PS3 & Xbox 360 on March 23 and PC on May 18 will be available to purchase from GAME/Gamestation.
"As soon as a decision is made we will communicate it."
This latest news means GAME has failed to secure new titles from three high-profile publishers: Nintendo, EA and Capcom.
Its problems stem from the loss of credit insurance, which has led publishers to ask for cash up front for stock - something GAME is struggling to do.
It is now working with suppliers on a title-by-title basis as it faces questions over its ability to continue trading. US giant GameStop is thought to be waiting in the wings.
Last week Capcom insisted GAME's financial troubles wouldn't impact sales of RE:ORC.
Speaking in an interview with MCV, UK product manager Karl Reader insisted that pre-order numbers were encouraging and the strength of the Resi brand should shield it from adverse market conditions.