GAME not stocking Mass Effect 3 or EA games past SSX
In March. And beyond?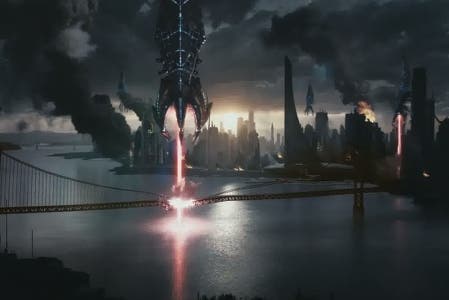 UPDATE: GAME has issued a statement to Eurogamer in response to the retailer's decision not to stock Mass Effect 3, blaming it on a "supply issue".
"We currently have a supply issue with regards to Mass Effect 3, which means that GAME and gamestation will not be able to fulfil orders for Mass Effect 3 at this time. We want to give customers as much notice about this as possible and provide them with a range of options ahead of launch.
"We appreciate that this is disappointing for our customers, and we apologise sincerely for the inconvenience that this will cause. We value the loyalty of our customers very highly and as a gesture of goodwill we are providing the following:
Customers who have pre-ordered in store, will have the opportunity to add £5 worth of Reward points to their card if they visit us from today through to 16 March 2012.
Customers who have placed a deposit for the title will receive refund as well as the £5 worth of Reward points between 1 and 16 March 2012.
Customers who have pre-ordered online, will be provided with an online voucher to the value of £5 to be spent on any purchase on our sites.
ORIGINAL STORY: GAME Group will not be stocking any EA games past SSX in March, including Mass Effect 3, Eurogamer has discovered. This encompasses all GAME and Gamestation stores.
Various GAME and Gamestation staff alerted Eurogamer to this situation after a company-wide memo was sent out at around 10.30am this morning.
Eurogamer has secured an image of this memo, which also reveals that FIFA Street 3, Tiger Woods 13 and Sims 3 Showtime will also not be stocked by GAME Group.
Eurogamer has corroborated this information with individual GAME Group stores. The last stocked EA game will be SSX, we were told.
EA responded to Eurogamer's request for comment by directing us to a Mass Effect 3 Launch Update website. GAME's absence from the list of retailers speaks volumes.
This worrying text followed: "For customers who have pre-ordered the N7 Collector's Edition please re-order your copies through these retailers."
These are Amazon, Play, Zavvi and ShopTo. Blockbuster phoned Eurogamer to say it's stocking the N7 Collector's Editio,n too.
"For further information regarding the Mass Effect 3 Standard Edition with the N7 Warfare Gear in-game weapons pack, please check this page later today," the blurb continued.
"If you have placed a deposit for a pre-order or are uncertain that your existing pre-order will be guaranteed, please contact your local retailer."
"Your local retailer is doing everything possible to make this process as smooth as possible to ensure you get your copy on launch day."
HMV told Eurogamer it couldn't comment on a competitor's situation, but confirmed it would be stocking Mass Effect 3 and the rest of EA's titles.
GAME Group hasn't responded to Eurogamer's request for comment.