Revealed: GAME's memo to staff on Mass Effect 3 cancellation
Cancels pre-orders for FIFA Street, Tiger Woods 13, Sims 3 Showtime.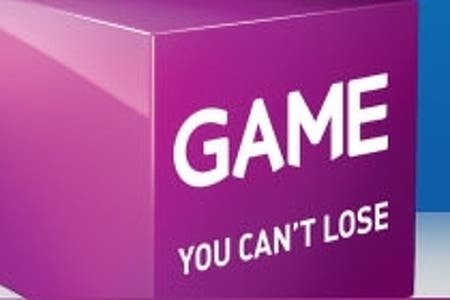 Eurogamer has been sent the internal memo emailed to GAME and Gamestation staff this morning which broke the news that the company will not be stocking Mass Effect 3 at any of its stores.
The first half of the email is for store managers explaining the situation, while the latter includes a list of instructions for how to break the news to pre-order customers who have already given GAME their money.
GAME will not stock EA titles as the company is "committed to only stocking products on which we could get the right credit terms", something it has apparently failed to do for Mass Effect 3.
As a "gesture of goodwill", customers will be able to claim £5 worth of Reward Points and a full refund.
The memo also states that the company will not take any further deposits or pre-orders for forthcoming EA titles FIFA Street, Tiger Woods 13 and Sims 3 Showtime.
The full memo lies below.
"Dear all,
"Last week we held an event for our publishers in the industry and explained the challenges we are facing in the short term - and we asked for their support.
"We asked them to trade with us using manageable credit terms, and for them to continue to do that whilst we work through the strategic review and refinancing of our business.
"We gave the industry commitments - we committed to integrity and openness in our dealings, and working with everyone equally.
"We committed to only stocking products on which we could get the right credit terms, regardless of the title or the supplier. We will not stock products if the terms are not right for our business - a position we believe is critical to our long term health as a business - we have taken the very difficult decision to not stock EA's March releases, including Mass Effect 3.
"As a specialist retailer dedicated to games and gaming, it is never easy to make a decision not to stock a title, particularly one with such a strong fan base. But it is imperative that we treat every supplier evenly, that we stick to our commitments, and that we don't sign up to payment terms that will hamper us further in the future.
"It is even more critical that we manage this appropriately with our loyal customers. We know that they will be disappointed regarding Mass Effect in particular and in recognition of this, we will be contacting our Mass Effect pre-order customers and as a gesture of goodwill we will be offering them £5 of reward card/ elite points.
"I know that many of your will have to manage customer and supplier feedback directly, and I would like to thank you in advance for your support and am happy to answer any questions you have directly - just grab me as I walk around.
"- Tom Devine
"For Preorder Customers Keep it simple
"Unfortunately we are not in a position to supply you with your copy of Mass Effect 3. As dedicated gamers, we know how disappointing this will be for you, and we apologise sincerely for the inconvenience that this will cause.
"We'd like to offer you the following gesture of goodwill. We value you as a customer very highly and want to demonstrate that to you by adding £5 worth of Reward points to your balance and, of course, if you have placed a deposit with us, you'll receive a full refund."