GameStop wants to buy GAME's shops in Spain and Portugal - report
That's 288 stores.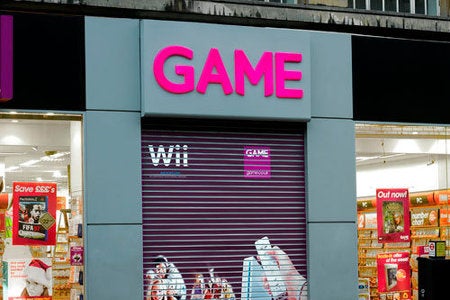 GameStop wants to buy GAME's shops in Spain and Portugal, according to a new report by UK newspaper The Independent.
That's a total of 288 stores. Apparently GAME put its 663-stores overseas operation up for sale by appointing advisers at Rothschild in January.
The Independent's report tallies with information Eurogamer has heard on a potential takeover by the US giant.
We understand GameStop is one of a number of companies looking at the embattled retailer. A firesale of pre-owned stock this week is designed to make GAME as attractive a purchase as possible to potential buyers, we've heard.
Last month GAME managed to convince its syndicate of lenders, led by Royal Bank of Scotland, to relax its debt covenant. But sources said it was running out of patience.
GAME Group was last week forced to issue a note to shareholders in an attempt to calm concern over its ability to stock new games. Its current stock issue with EA, which means it won't sell Mass Effect 3, FIFA Street, Tiger Woods 13 or The Sims Showtime, is "temporary", and both parties are working to make sure it doesn't happen again, GAME said.
GAME's stock woes also mean it won't stock this week's new releases from Capcom: Street Fighter x Tekken and Asura's Wrath. The fate of Resident Evil: Operation Raccoon City, due out later this month, remains unclear.
GAME told The Independent: "We're in talks with Capcom to resolve this temporary situation and we apologise to our customers for this disappointing news."
GAME is apparently after more money to help it continue trading, but if fails, its banks will seek a buyout rather than a closure.