Steam release breathes new life into the criminally-underplayed Titanfall 2
It's at that level.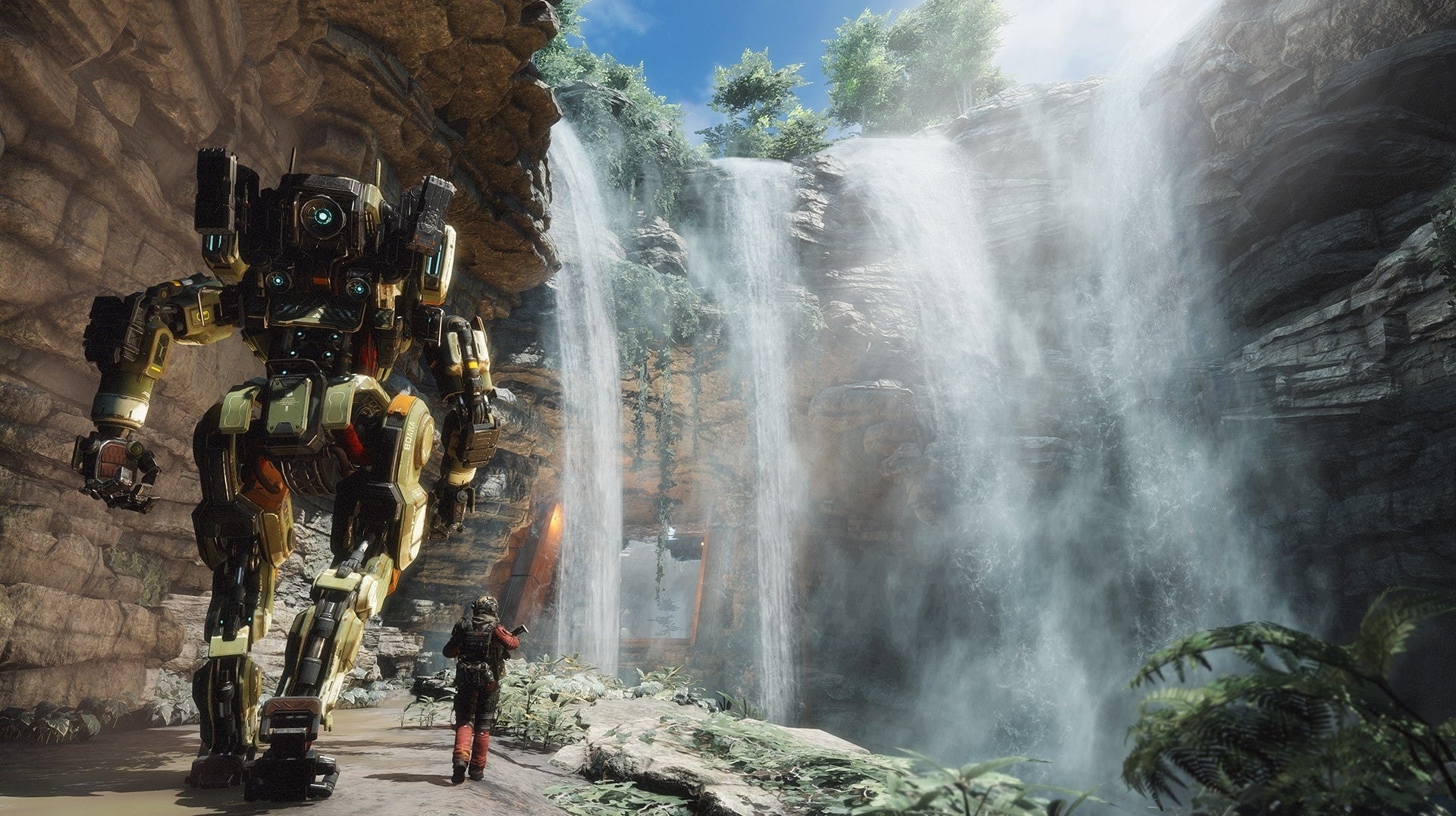 EA recently released a raft of games on Steam for the first time, and perhaps the game that is benefiting the most is Titanfall 2.
Respawn's wonderful first-person shooter was critically-acclaimed upon its October 2016 release, but it suffered in the sales department, getting squeezed out by EA's own Battlefield 1, which launched just before, and Activision's rival FPS Call of Duty: Infinite Warfare, which launched just after.
It was a crying shame, as Titanfall 2 is a fantastic game. "In a banner year for first-person shooters, Respawn delivers what might well be the best," Jon Denton wrote in Eurogamer's Titanfall 2 review, which awarded the shooter an essential badge.
Titanfall 2 quickly fell of the radar, its multiplayer the exclusive preserve of ultra hardcore players and clans. And with developer Respawn now focused on the hugely popular battle royale game Apex Legends, as well as following up on the successful Star Wars Jedi: Fallen Order, it felt like Titanfall 2 was a distant memory.
But Titanfall 2 has now launched on Steam, and while it's not tearing up the concurrent players chart, it's certainly doing well enough on Valve's platform to make multiplayer viable for newcomers on PC - and for many more people to play the brilliant campaign.
Just shy of 7000 people were playing Titanfall 2 on Steam at the time of this article's publication, which is enough to make the game one of the top 100 most-popular games on the platform. Titanfall 2 is also the top-selling game on Steam right now, ahead of the likes of Hardspace: Shipbreaker, Satisfactory and the heavily-discounted Skyrim.
With any luck, Titanfall 2 will only grow and grow on Steam. If you're wondering what all the fuss is about, we've got a few articles in the archive that are worth a look. (I wrote about why Titanfall 2's Gauntlet is the best thing to do while a video game installs ever.)
And you should totally check out Aoife and Zoe playing Titanfall 2 in the video above!