Star Wars Humble Bundle one of the best yet
UPDATE: Three extra games added.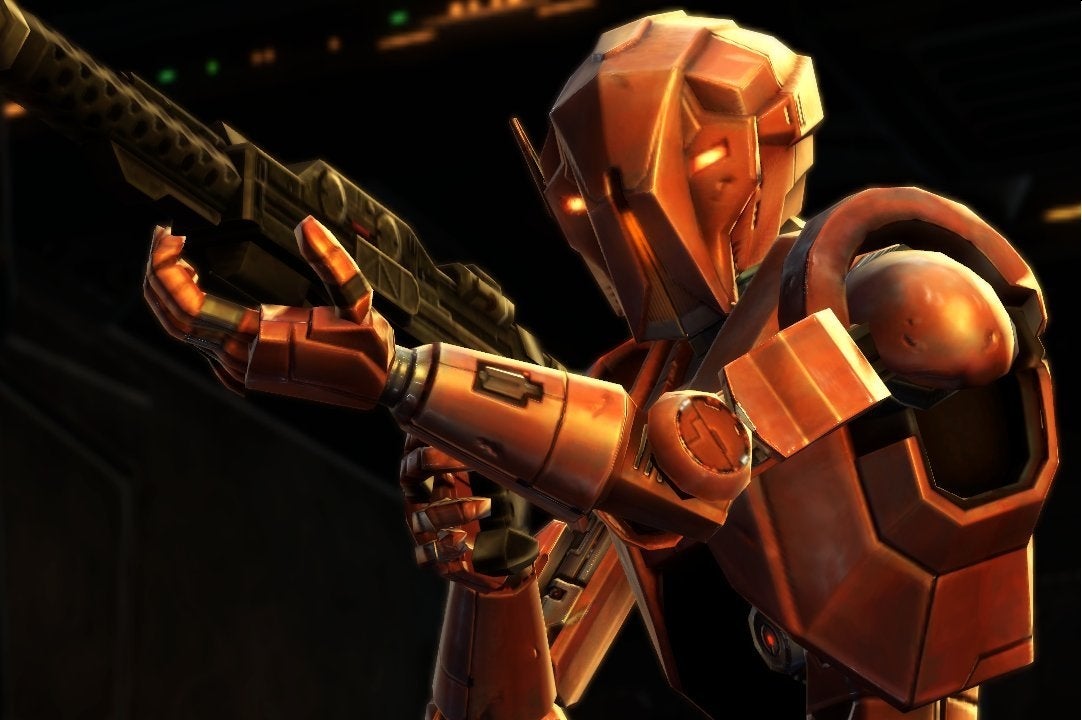 UPDATE 11/2/15 4.00pm: Is this the Star Wars bundle you've been looking for? If it wasn't already, then it may be now - three extra games have been added to the package.
Pay more than the average (at the time of writing - $11.49) and you'll be able to unlock Star Wars Jedi Knight 2: Jedi Outcast (PC, Mac), Star Wars Starfighter (PC), and Star Wars Jedi Knight: Dark Forces 2 (PC).
More than 340,000 bundles have been sold to date.
ORIGINAL STORY 4/2/15 10.55am: Humble Bundle has taken on Star Wars with a brilliant collection of games.
Pay what you want for the wonderful Star Wars Knights of the Old Republic, Star Wars Jedi Knight: Jedi Academy and Star Wars: Dark Forces.
Pay more than the average price, and you also get Star Wars Republic Commando, Star Wars Knights of the Old Republic 2: The Sith Lords, and Star Wars Battlefront 2. More games will be unlocked in this tier, too.
Pay $12 or more, and you get all of the above plus Star Wars: The Force Unleashed 2, Star Wars The Force Unleashed: Ultimate Sith Edition, and Star Wars Empire at War: Gold Pack.
Remember, all the games in the bundle are on Steam for Windows. You have to pay $1 or more to access Steam keys.
As always, Humble Bundle raises money for charity. You can choose where the money goes: between developer Lucas and US Fund for UNICEF.
At the time of publication total payments were an impressive $1.395m from 123,589 purchases. The average purchase was $11.29.
Time for the best of HK-47.