Square Enix will only remake Final Fantasy 7 after it betters original with a new Final Fantasy
Admits it isn't making FF games that "exceed the quality" of 7.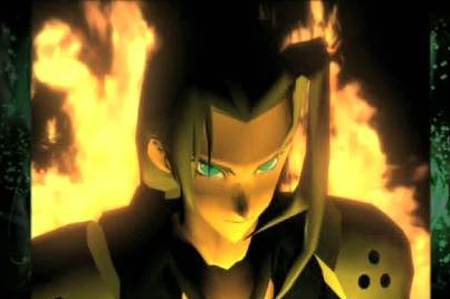 Final Fantasy fans have for years called for a remake of the seventh game in the series, considered by some to be the greatest Japanese role-playing game of all time. But it seems as if the wait will continue for a while yet.
That's because Square Enix will only consider creating a remake of Final Fantasy 7 once it "exceeds the quality" of that game with a brand new game in the franchise.
And how likely is that? Square Enix boss Yoichi Wada admitted today that, at present, the company is not making Final Fantasy games that exceed the quality of Final Fantasy 7. If they were to release a 7 remake right now, the Final Fantasy franchise "would be done with", he said during the company's annual shareholder's briefing (via Andriasang).
Square Enix is often asked about the prospect of a Final Fantasy 7 remake. Last month Final Fantasy character designer Tetsuya Nomura admitted there was a desire from fans for a Final Fantasy 7 remake, but confirmed Square Enix's focus was on making new titles.
He added: "The new Final Fantasy must overcome the Final Fantasy of the past."
Wada's comments come hot on the heels of the appearance of a leak that suggested Final Fantasy 7 will launch on Steam with new features, such as achievements, cloud saving and online profiles for you to compare game progress with friends.