Splatoon's final new map rolls out tomorrow
Months of free extras finally wrapping up.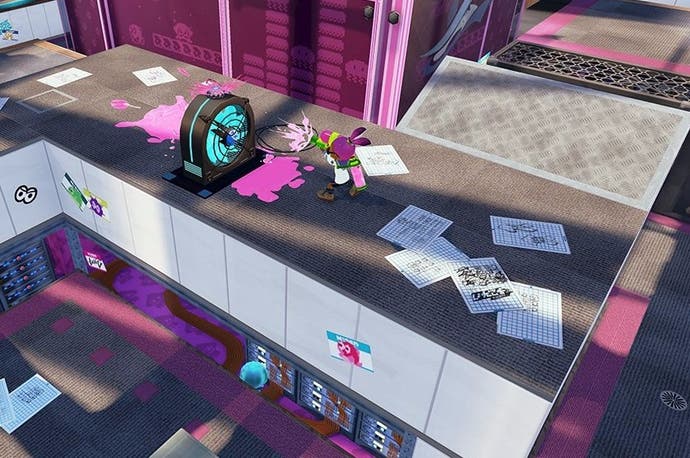 After months of post-launch support, Nintendo is finally wrapping up its offering of extra Splatoon stages.
Ancho-V Games is the final fresh map for Nintendo's paint-based Wii U team shooter. It'll unlock for free tomorrow, Friday.
The level is set inside the office of an indie developer, in an open area dotted with workstations and artboards. Special features include PC fan-like turbines which move areas of the level - not something usually seen in indie developer offices that we've noticed.
Splatoon originally launched with five levels. Ancho-V Games is the 10th and final extra area to be unlocked. An arsenal of extra painty weaponry has also been added.
Nintendo has never kept a game updated with fresh new content in the same way before and, judging by the popularity of the game among Nintendo fans, the experiment has seemingly been successful. Super Mario Maker is now seeing a similarly busy level of post-launch support, including extra sprites and developer-made levels - while Smash Bros. is now rolling out its last few paid-for characters.