Spine-wielding Soul Sacrifice confirmed for Europe
Mega Man creator's Vita horror headed to UK.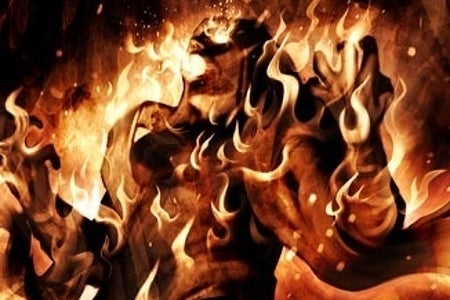 Gory fantasy horror title Soul Sacrifice will be released in Europe, Sony has confirmed.
The bloody PlayStation Vita brawler is the brainchild of Mega Man creator Keiji Inafune.
Soul Sacrifice's dark story follows a sorcerer's slave, who can perform magical attacks by mutilating his own body.
Players can pull out their spinal cord through their throat and brandish it as a sword, or chop off their fingers and punch foes with the exposed bony stumps.
"What I wanted to illustrate in this game was a 'reality blended into a fantasy world'," Inafune explained on the PlayStation blog. "The word 'fantasy' normally points to a story that is fictitious; however, with Soul Sacrifice I wanted to illustrate a 'reality' within a fantasy that wasn't sugar-coated."
"Cruelty is a reality in our world, and we have to make sacrifices and pay costs on a daily basis. I wanted to blend this 'reality' theme into a fantasy world, one filled with magic, and create a new type of gaming experience that relied on the player making sacrifices in order to obtain great power."
See Inafune discuss the game in more detail below: