UK charts: Dead Island: Riptide remains in top spot
Vita horror Soul Sacrifice debuts in 26th.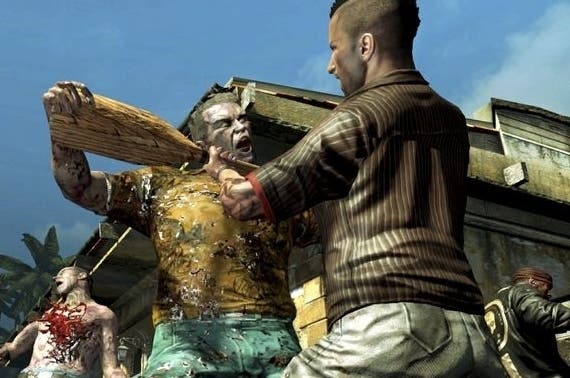 Zombie-fighting sequel Dead Island: Riptide has remained buoyant at the top of the UK all-formats chart.
Riptide remained in pole position for a second week running, although new releases were scarce.
The only fresh entry into the chart was Keiji Inafune-created horror RPG Soul Sacrifice, which surfaced in 26th place.
The rest of the top 10 remained largely unchanged - Injustice: Gods Among Us was second, while Tomb Raider climbed to third.
FIFA 13, Dragon's Dogma: Dark Arisen and Call of Duty: Black Ops 2 followed close behind, while BioShock Infinite, Lego City 3DS, Luigi's Mansion 2 and Star Trek rounded out the rest of the top 10.