Sony confirms Soul Sacrifice release date
Pre-order to get Japanese voice-over free.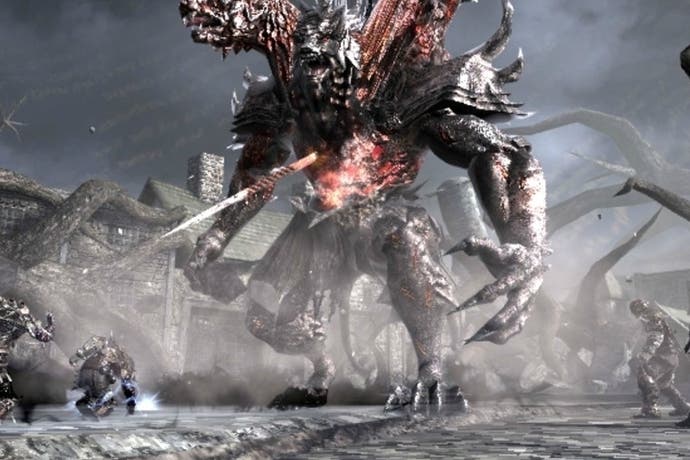 PlayStation Vita exclusive Soul Sacrifice launches in Europe on Wednesday 1st May, Sony announced on the PlayStation Blog today.
That's in shops and on the PlayStation Store.
The action role-playing game, designed by former Capcom developer Keiji Inafune, launches a day earlier in the US, on 30th April.
Sony said those who pre-order get in-game costumes, magic items and the Japanese voice-over pack. This voice-over pack will be sold separately, but the only way to get it at launch for free will be through a pre-order.
"I'm excited that we are finally able to announce the release date of Soul Sacrifice," Inafune said. "I have put all my passion and soul into the game's concept and my talented team has made an incredible effort to create the best game it could ever be. I'm confident that we've created an extremely engaging game that you will enjoy playing.
"The game has become nothing like any other game with an original and deep world settings which could only be possible in a dark fantasy environment. I'm looking forward to you being able to experience the unique adventure of real heroism in Soul Sacrifice. Immerse yourself in the world of Soul Sacrifice and have fun playing it!"