Speedrunners are racing to see who can get Mario down to his boxers the fastest
Spry-fronts.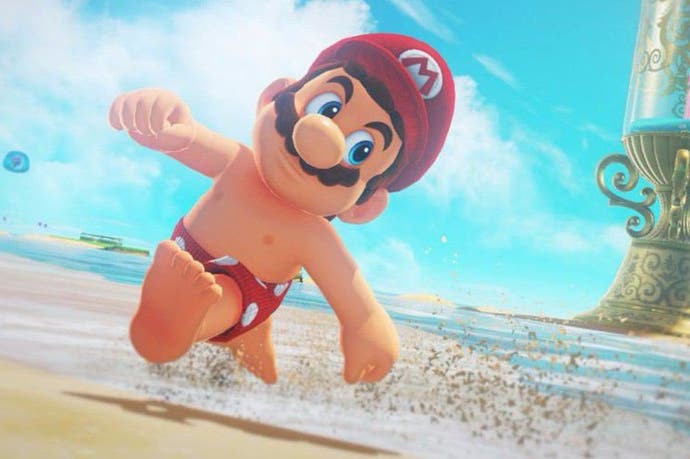 Speedrunners have found yet another way to amuse themselves in Super Mario Odyssey, and are currently racing to see who can get Mario down to his boxers the fastest.
Super Mario Odyssey is the gift that keeps on giving as far as speedrunners are concerned, with the game's open-ended versatility and flexibility proving to be particularly suited to ever-faster playthroughs. In fact, speedrunners were smitten even before Odyssey came out, heading to demo booths in stores to record their best times.
And while there's still ample interest in securing the fastest runs through the whole game, a particular stage, or even certain missions, the latest Odyssey speedrunning craze is known as 'nipple%'. Here, challengers are racing to plot out the quickest path to the Crazy Cap store in the Sand Kingdom where Mario's beguiling boxer shorts outfit can be purchased.
As you might expect, given that the Sand Kingdom is only the third stage in the game, this is one of the shorter Mario Odyssey speedrun challenges around. Nipple% first captured the speedrunning community's interest when YouTuber DaddyWalrus managed to complete the challenge in 24 minutes and 21 seconds back in November.
Since then, the run has been tweaked and honed by numerous speedrunners, and the current fastest time to get Mario down to his undies (as of January 3rd, 2018) stands at 9 minutes and 57 seconds. It was achieved by Twitch streamer Stravos96, who's been recording repeat attempts since December. You can see his latest sub-10-minute run, which features an enormous amount of rolling and hat jumping, in the video above.
Can Mario's Nipple% be tweaked even more efficiently? Only time will tell.