For Sony, Destiny is the first-party PlayStation 4 game it needs this Christmas
"We're wrapping our arms around it on all levels of the organisation."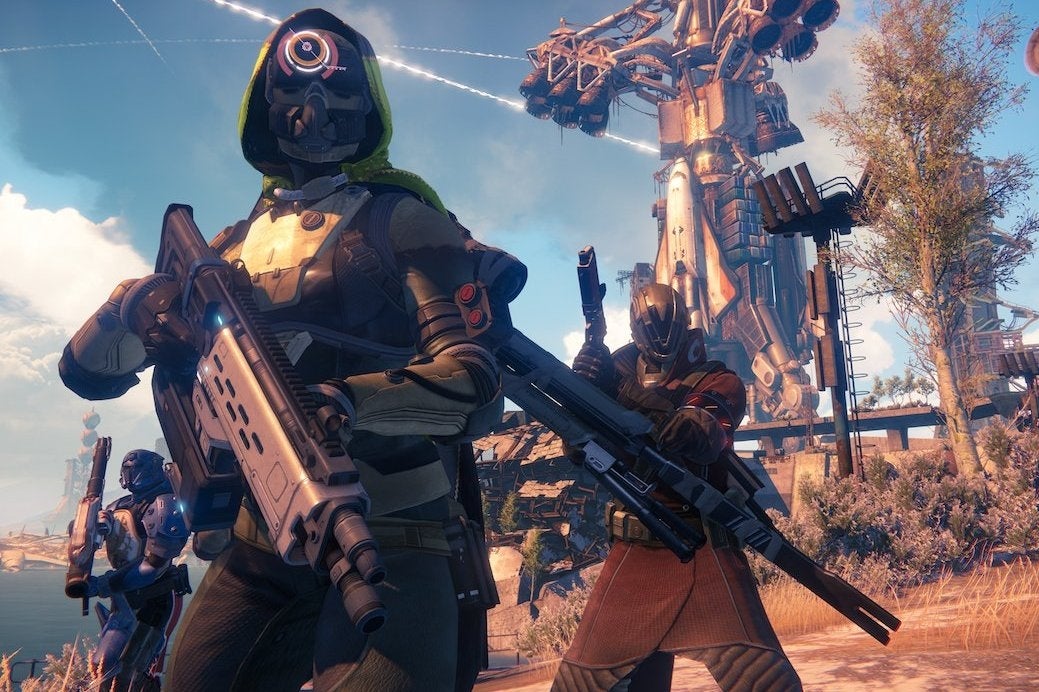 Sony is treating Bungie's first-person shooter as a first-party PlayStation game, despite it also being available on Xbox.
Sony has partnered with Destiny publisher Activision to co-market the game, and has forked out for a raft of exclusive content.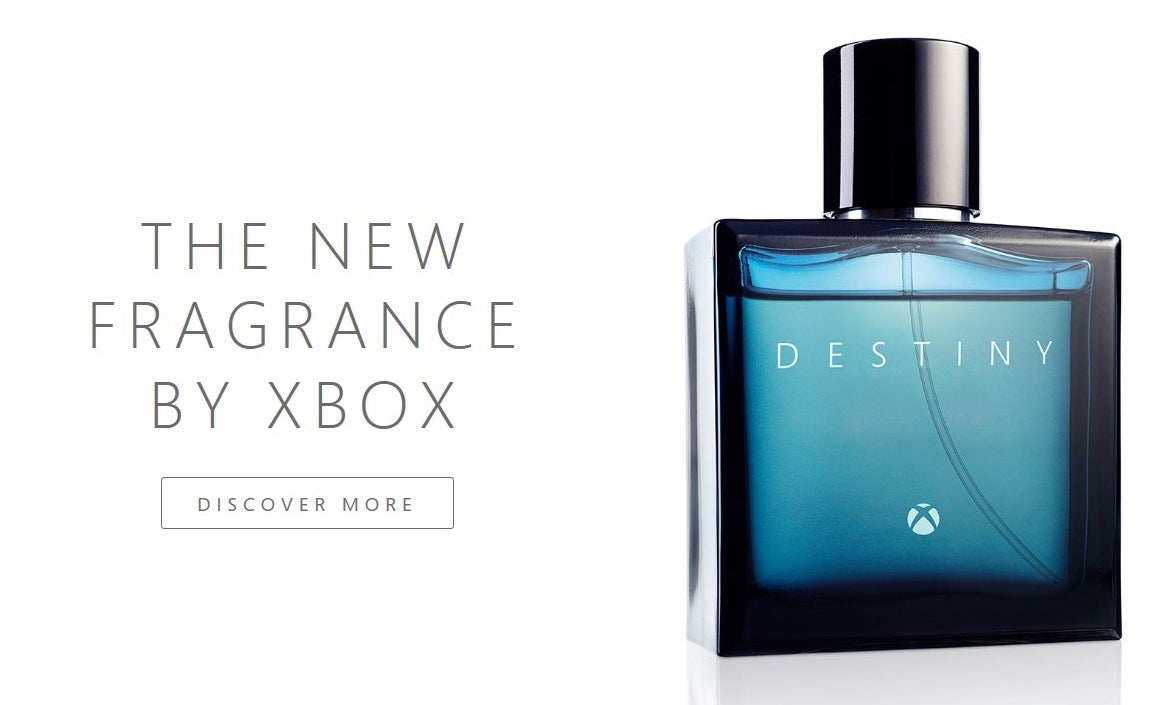 The deal means adverts for Destiny feature PlayStation 4 marketing only. Last week we saw Xbox UK playfully dig at the situation with its cheeky Destiny fragrance ad. "Okay, so here's the lowdown. Destiny is actually an epic new first-person shooter, available on Xbox," the site's text reads. "Thing is, we didn't have permission to run adverts for the game.
"So we didn't. Thanks for smelling that something was up. Now get the game and become a legend."
The co-marketing and exclusive content is part of a concerted effort to create the perception that Destiny is a PlayStation exclusive in the minds of gamers - or, at the very least, that Destiny is best on PlayStation. And in an interview with Eurogamer, Sony UK boss Fergal Gara said the company had backed Destiny to such a degree that it considers it a first-party title.
"We're treating it, for all intents and purposes internally, as if it's a first-party release," he said. "We're wrapping our arms around it on all levels of the organisation. It's a special project and an important project and it has the power to launch Christmas. It's hugely important."
If we look at the figures it's easy to see why. At midnight last night Destiny went on sale and this morning the PS4 shot through the one million sold mark in the UK. For Sony, Destiny is a system seller, with the £349 PS4 Destiny bundle the main attraction.
"I think a lot of people are going to decide now is the time to go and buy a PlayStation 4 because this very ambitious project has come along that looks exciting," Gara said.
"Yes, it's fantastic to have the exclusive content and the co-marketing, but it's more than that. It's a parallel track we've ridden together to get to this point. It's a lovely synergy that we're also going to have big milestones and set records next week."
Destiny will surely be the best-selling game on PS4 since the console's launch. The likes of FIFA and Call of Duty will probably end up selling more on the console, but Gara reckons by the end of the year Destiny will be in the top three or four best-selling titles on the platform.
And Gara believes this week will be the biggest week of sales for PS4 since December 2013.
"I see it as the launch pad for the whole festive season," he said. "It comes nice and early in the season. People will go out and get a new console and then they'll want more games to play on it. It really does kickstart the market for ourselves, retailers and publishers alike."
Destiny launches at an important time for both the PS4 and Xbox One. In January 2014 Gara revealed that the sales ratio of PS4 to Xbox One in the UK was 1.5:1, and eight months later this remains the case. That means that if the PS4 has sold 1m units, then the Xbox One has shifted 666,666.
The ratio marks a significant shift compared to the last generation of consoles. In the UK, the Xbox 360 outsold the PlayStation 3 by a ratio of around 1.5:1. Clearly, Sony has won market share from its competitor - and then some.
The early months of this generation's console war are well documented, and Gara's assessment of the current landscape tallies with much of the established analysis. In the months before launch, the PS4 was positioned as a "gamer first" console, and Sony did well to continue with policies it had in place for PS3 at a time when Microsoft drew criticism for doing the opposite.
"The whole way we positioned the console from the start was strong and appropriate," Gara said.
"We said, this is the ultimate machine we can create for gamers, and the ultimate machine we can create for game creators. Then we did not pursue controversial policies. The ethos we described, as 'for the players,' does mean something in the decision making. We didn't change one decision. We just kept going with the decisions we already had. But the fact we were able to cleanly execute there and not raise doubt or lose trust with the gaming community was very strong."
But there's more to the shift than that, Gara said. He pointed to a "latent love" for the PlayStation brand that PS4 sparked into life.
"What we found brewing was this latent love for PlayStation that had got, not lost, but went semi-dormant for some people at least through the PlayStation 3 era. We saw an outpouring of emotion around the announce event itself, with #playstationmemories trending, and then we created a celebratory video. The tens of millions of views that footage had is an illustration for the latent love for the brand that was there.
"And then we launched a great device at a great price. So there just hasn't been a hiccup in the eye of the gamer. I genuinely believe it's a superb device. It looks great. It's a tidy size and there are performance elements that are genuinely superb, competitively and versus PS3. Some of the simple examples matter. We could get lost in 1080p and 60fps talk, but I think an incredibly important one is how long does it take you to get gaming from opening the box, whether it's the new game you've brought home or the PS4 out of the box? The speed at which you can jump into a new game you've just purchased is excellent, versus PS3 and competing devices.
"It's a great machine and it's been positioned well and consistently. We've got a great brand there that in the UK probably lost a little bit of its shine. But it's great to discover that love isn't lost. It was just a bit dormant."
At Gamescom in August we spoke with Sony Worldwide Studios boss Shuhei Yoshida, who said he was puzzled by the speed at which PS4 was selling.
He said it was a bit of a mystery as to why PS4 was selling so fast - and was a little concerned that the console had already exhausted its core gamer audience.
Gara, though, believes the only mystery is why PS4 has attracted what he describes as "new entrants" - people who have maybe never owned a core-focused games console before.
"I'm not going to say it's a mystery," he said of the PS4's early success. "We understand it to a fair degree, and yes, we could understand it more. But I'm never going to get concerned about selling too many. There's a subtle difference between myself and Shu.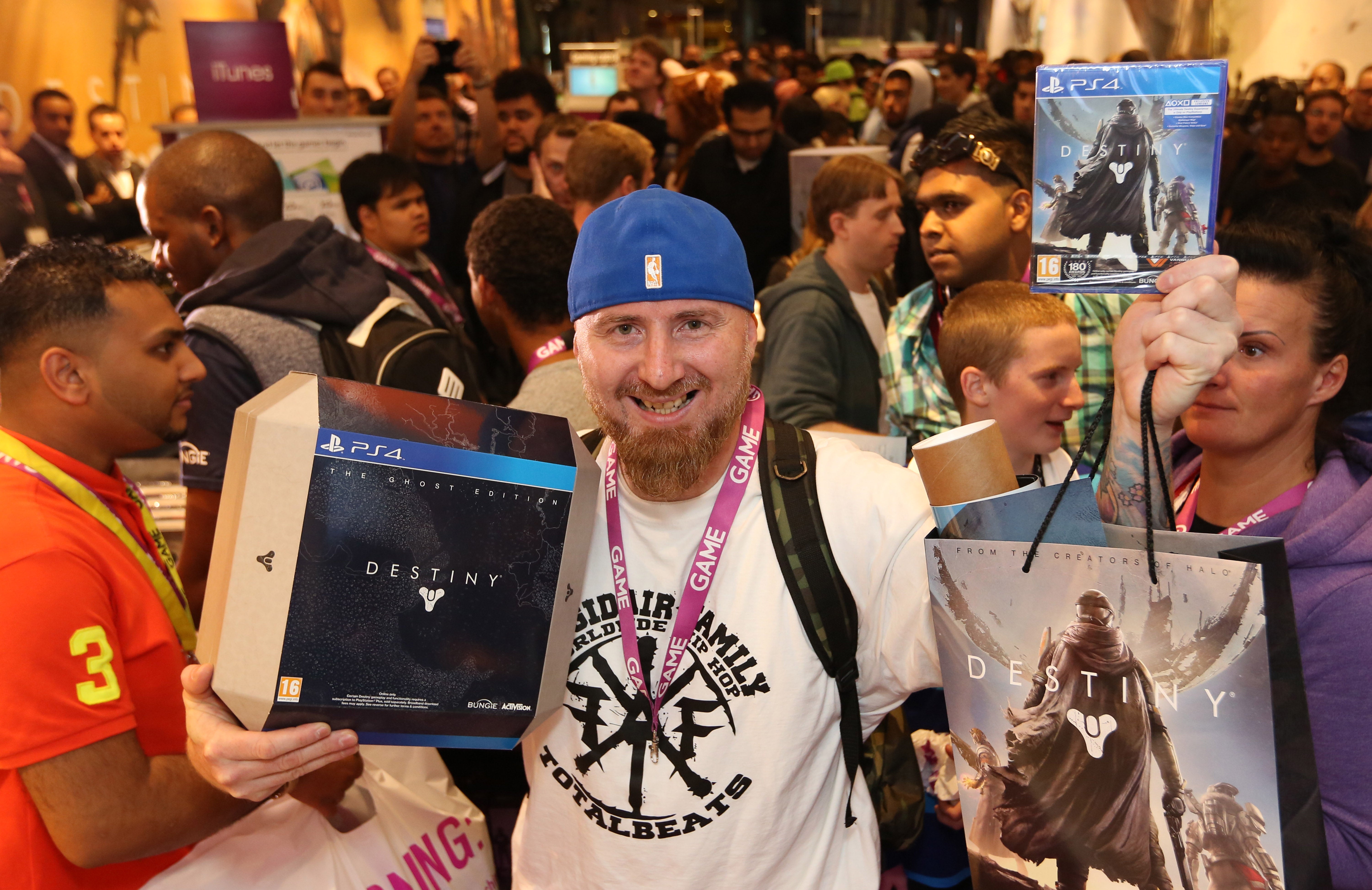 "In terms of what we can see and what we understand and what research tells us, first of all, yes, we've pulled in lots of our own PlayStation gamers - PS3 gamers - across to PS4. They were convinced quickly and they jumped fast. That's great. We can also see in the gaming behaviour that there are a lot of people who have come across from Xbox 360 in terms of what they play, and they've not been seen on our network before. They're clearly core gamers. It's a reasonable assumption to say those people came from Xbox 360.
"And I think what Shu was also getting at is there are people who came from, we don't know where. They seem to be new entrants, but have maybe just made the choice that PS4 is going to be their first serious console. They might have come from Wii, or they might have come from, 'I'm a new entrant to the market and I'm choosing PS4.'
"If you were going to try to explain that you might struggle a little bit, but I don't see it as a problem. We've offered an attractive device and we've attracted a core and existing market, we've won some market share and we've attracted some new people. No problem!"
In recent weeks, sales of Xbox One in the UK have almost matched sales of the PS4, Eurogamer has been told. And as we head into the crucial Christmas sales period, Microsoft will be looking to close the gap even further with a raft of eye-catching bundles and exclusive Xbox One games. Launching exclusively on Xbox One in time for Christmas are racing game Forza Horizon 2, first-person shooter Halo: The Master Chief Collection and action adventure game Sunset Overdrive. It also has exclusive content for Call of Duty: Advanced Warfare and Assassin's Creed: Unity.
Now that third-person shooter The Order: 1886 has been delayed to 2015, PlayStation 4's Christmas exclusive lineup includes racing game DriveClub and platformer LittleBigPlanet 3, with exclusive content around shooter Far Cry 4.
Gara insisted that despite its early lead, Sony will not rest on its laurels, and we can expect to see PS4 bundles hit shop shelves in the coming months.
"We're cautious about assuming anything looking forward. We're here to compete. There's a long way to go. One million is very important, but there are many more millions to come, clearly.
"I think it'll be competitive. I have every respect for the team at Xbox, and we know they're going to give us a strong run for our money. But we're delighted to be in a strong position and have every determination to do the very best by PlayStation gamers and bring loads more of them on board."