Sony apologises for Grand Theft Auto 5 leaks
Rockstar battling to limit spoilers as game cracked open.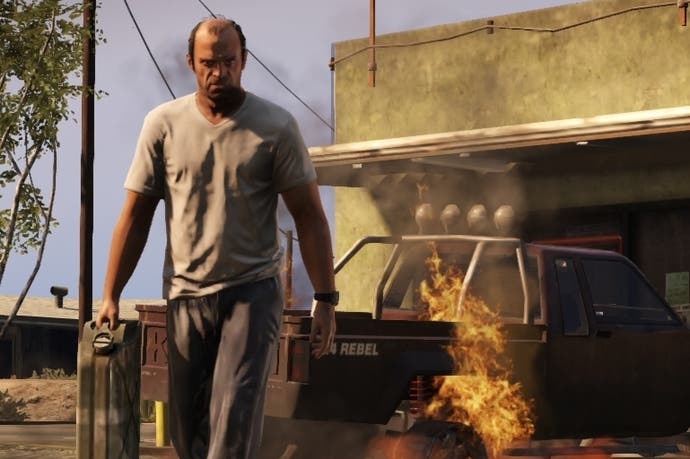 Sony has apologised to Grand Theft Auto 5 developer Rockstar and GTA fans worldwide after copies of the game downloaded from the EU PlayStation Store were cracked open by hackers.
Story spoilers originating from the game's audio files are now available to view online, along with a near-complete track listing of all the game's music.
Hackers legally obtained digital copies of the game from Sony Europe's servers - the company had been advertising the ability to preload the title ahead of its launch next month. The ability to do so has now suspended.
Grand Theft Auto 5's encryption was then at least partially cracked. The full game is not playable, but spoiler-filled story information has been extracted from cut-scene audio files.
Videos of the hacked assets are now being pulled from YouTube, and Rockstar has asked community site GTAForums.com to remove all details of the leaks.
It's unclear what other data remains that is extractable, or whether hackers will be able to get the full game working in the coming days.
"Regrettably, some people who downloaded the digital pre-order of Grand Theft Auto 5 through the PlayStation Store in Europe were able to access certain GTA5 assets," Sony Europe exec Nick Caplin said in a statement on the EU PlayStation blog last night. "These assets were posted online."
"We have since removed the digital pre-order file from the PlayStation Store in Europe. We sincerely apologise to Rockstar and GTA fans across the world who were exposed to the spoiler content. GTA5 is one of the most highly anticipated games of the year with a very passionate following, and we're looking forward to a historic launch on September 17."
Watch on YouTube