So, who's the Remember Me voice actress?
Developer responds to cheesy dialogue claims.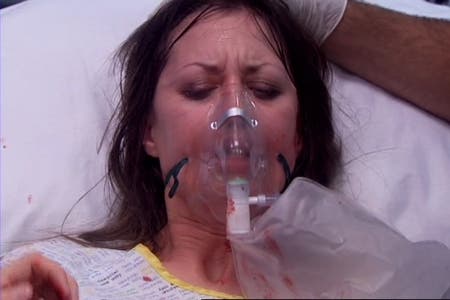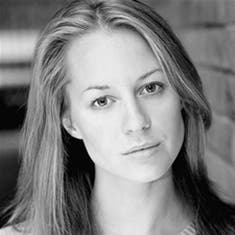 The voice actress who plays Nilin in new Capcom game Remember Me is Kezia Burrows, a Welsh actress who has starred in theatre productions and the odd television series.
Burrows filmed two series of hospital drama Crash for BBC Wales and has appeared in Casualty for BBC1.
She plays Nilin, a Lara Croft-sounding English elite memory hunter who suffers from amnesia at the beginning of the game. The player then sets out to learn the truth about her past as she explores Neo Paris 2084.
Her Vimeo show reel is below.
Capcom announced Remember Me at Gamescom last week with a trailer and a hefty amount of gameplay. Some have criticised it for having cheesy dialogue, with one section in particular, when Nilin attacks a helicopter pilot saying "And now the hunted… becomes the hunter!" sparking sighs.
Dontnod Entertainment creative director Jean-Maxime Moris told Eurogamer that the Paris developer will work out how many have commented on the voice acting before deciding whether to act.
"I've had the exact opposite comments," he said. "I won't deny the fact these comments have been made. I've seen them online. But I've had other people say it was actually very good and well written.
"I don't mind the criticism. It's constructive and I definitely listen to it. It's stuff we will look at in terms of seeing, okay, how many times does that comment come up? How many times did the opposite comment come up? Bearing in mind most of the time people who log in to post a comment do so to react - that's completely out of the realm of video games, more psychology - react to show difference rather than enthusiasm and going with it.
"There's a fine line between keeping your eyes shut and your ears closed, which is a bad thing, and thinking the second you see a comment or an article, go, we need to change everything."
Remember Me is a linear third-person action adventure with fast-paced combat, exploration and a unique Memory Remix system that acts as a meta-game for altering the memories of characters in the game.
Moris said he doesn't expect Remember Me, due out in May 2013, to appeal to everyone - but insisted enough should be drawn in by its cyberpunk trappings to make it a success.
"I'll be honest, I don't expect everyone to like this game," he said. "I don't expect RPG fans to like it. But I'm sure it will be good enough and appealing enough and resonate with people and culture enough to appeal to lots of people."