Skyrim pre-orders come with a world map
Is "premium quality".
If you pre-order upcoming fantasy role-playing game The Elder Scrolls V: Skyrim you will get a "premium quality" world map, Bethesda has announced.
That's all pre-orders, across all platforms.
As Todd Howard said all the way back in a Morrowind blog post: "There's something about having a physical object in your hands that feels like it's part of this other world, that you are that person in the game, finding your way among the hills."
Eurogamer's Skyrim preview saw Tom enthused. "Even as a first impression, Skyrim hooks you in with its majestic environments," he wrote. "It holds you with the conviction of its understated background details. By the time you start engaging with the content, using those wonderfully elegant new systems, you're completely won over. And to think, this is only the beginning..."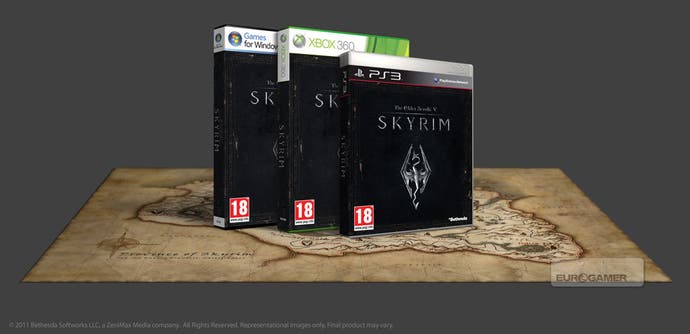 November should be interesting.