SimCity release date set in stone
EA building up to March launch.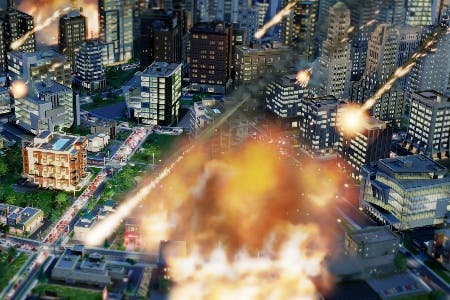 EA's promising-looking SimCity reboot will hit UK shop shelves on 8th March, the publisher has revealed.
North American stores get the game on 5th March. It marks a small delay from the previously-announced February release window.
"Mayors! Mark your calendars, SimCity will be in stores March 5th in North America", EA revealed via the game's official Twitter. "Europe can start reticulating splines March 8th!"
The PC and Mac city-building sim was already looking impressive when Eurogamer took a peek earlier this year.
"Maxis is genuinely showing early signs of excelling with SimCity," Will Porter wrote in Eurogamer's preview. "In fact, the more you think about the way their city systems work, and the way that their online systems will genuinely simulate the role of neighbouring cities and a real-world economy, the more you realise quite how deep this game will go."