SimCity mods are go - but follow the five rules
Go forth and create!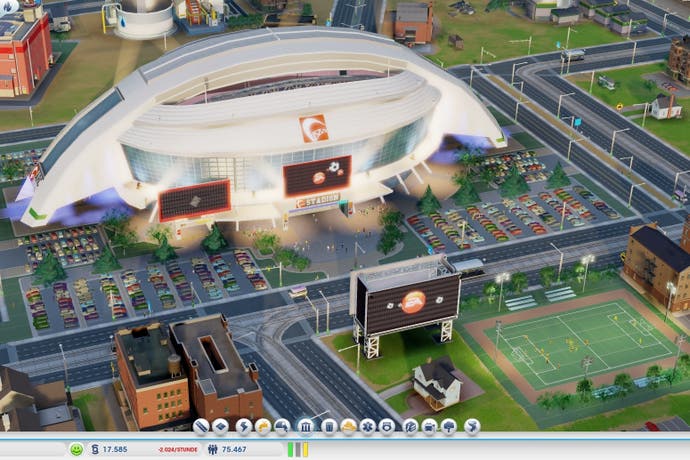 Maxis has unlocked the door to SimCity mods, but there are five rules those who tinker with the city building game must follow.
On the SimCity blog Maxis outlined these rules, which were put in place to preserve "the integrity of our multiplayer experience".
The rules are as follows:
1. Mods must not jeopardize the integrity of the gameplay or harm the experience of others. Mods that affect the simulation for multiplayer games and multiplayer features, such as leaderboards or trading with other players, are not allowed.
2. Mods must not infringe any copyright, trademark, patent, trade secret or other intellectual property right of any third party and will not include content that is unlawful, tortious, defamatory, obscene, invasive of the privacy of another person, threatening, harassing, abusive, hateful, racist or otherwise objectionable or inappropriate. SimCity has an age rating of ESRB Everyone 10+ and PEGI 7, and similar ratings from other ratings boards around the world. EA requires that Mods not include any material that would not be allowed under these ratings.
3. Mods may not modify any .com, .exe, .dll, .so or other executable files.
4. The terms and conditions of SimCity EULA and EA's Terms of Service are specifically incorporated into this policy by this reference. In the event that the terms of this policy are in conflict with the terms of the SimCity EULA or EA's Terms of Service, the terms of this Policy shall supersede and govern over any such conflicting terms.
5. To maintain the integrity of SimCity and ensure the best possible gaming experience for our players, EA reserves the right, in its sole discretion, to revoke permission to use, distribute or make Mods at any time, to disable any Mod within SimCity and to take disciplinary action against players who harm the experience of others.
There's some additional small print: create a mod and EA reserves the right to promote and distribute it without compensation to the creator.
Somewhat predictably, Maxis won't let you sell your mods, either. It would prefer they remain free of charge. However, mod developers can fund their creations through donations outside of the mod itself, subject to restrictions.
While the rules may put off some mod makers, Maxis said it wanted to encourage people to create new content for SimCity. "Go forth and create!" the developer concluded.