Silicon Knights is "very busy" and "definitely alive"
Though declined to say how many people are left or where it's now located.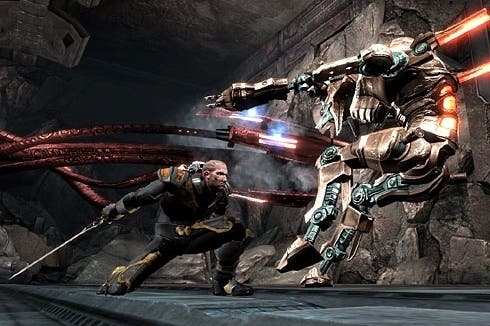 Eternal Darkness and Too Human developer Silicon Knights is "definitely alive," despite Epic Games' $4.45 million dollar lawsuit against the studio for Unreal Engine 3 licensing fees that resulted in all copies of Too Human and X-Men: Destiny to be recalled.
Furthermore, studio founder Denis Dyack and others have fled the studio to form Precursor Games, which is funding a crowdsourced "spiritual successor" to Eternal Darkness entitled Shadow of the Eternals.
Silicon Knights chief financial officer, Mike Mays, confirmed the studio's still-beating-heart to Polygon where he called the studio "very busy" and "definitely alive."
Polygon also learned that Silicon Knights has not filed for bankruptcy, according to president and co-founder of Personal Bankruptcy Canada Inc, David Smith. Additionally, the real estate agents for Silicon Knights former workplace of over 100 employees is now empty and available for lease.
Unfortunately, Mays declined to comment on where the studio is now located, how many people it's comprised of, or what projects it's working on.
Precursor Games CEO Paul Caporicci confirmed to Polygon that it "has no connection to Silicon Knights," but it did purchase some of the studio's old equipment.
"Silicon Knights was selling off extra assets to laid off employees and we, along with others, purchased some of them," Caporicci said. "Like so many others who have been laid off in this difficult economy, we are simply trying to turn a tough situation into something positive."
That being the case, the new Eternal Darkness IP holder has stated that it hasn't inherited any tech or assets from the struggling MIA company. "We are a completely separate and independent entity and always have been," Caporicci explained. "Precursor is not and never has been a party to that case [with Epic], and is not involved in it whatsoever. We purchased completely wiped clean machines, that is all. There is no basis for any liability or any claim against Precursor Games."
For the full account on Silicon Knight's troubled past, read the full report on Polygon.