Eternal Darkness successor Shadow of the Eternals alive again, Denis Dyack claims
Blames press for crowdfunding failures.
Unsuccessful Kickstarter candidate Shadow of the Eternals was designed to be the spiritual successor to beloved GameCube classic Eternal Darkness.
It failed. As of late 2013, the game had been given two crowdfunding campaigns and the developer was shut down. Now, apparently, it's alive again.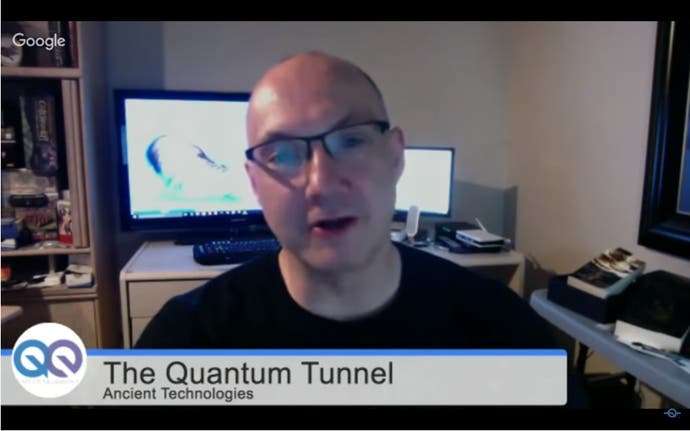 Some history. Shadow of the Eternals was being made by the controversial director of Eternal Darkness, Denis Dyack. It would feature various protagonists spread throughout history, similar to the GameCube original. Artwork and an early in-engine demo were produced, although project never got far.
Eternal Darkness was great, but in the years since its release Dyack's name has become more associated with projects such as the disappointing Too Human and downright bad X-Men: Destiny.
Then there was the costly legal case with Epic, which ruled Dyack and co. had breached its agreements and misappropriated trade secrets. The by-then defunct Eternal Darkness studio Silicon Knights was ordered to pay $9.2m in damages, although it is unclear if the money was ever paid.
Shadow of the Eternals was Dyack's new post-Silicon Knights project. It was being made by a small start-up studio he co-founded named Precursor Games. It was supposed to turn things around. But it failed to convince fans of Eternal Darkness, a game which was by then already a decade old.
The game did not meet its first $1.5m Kickstarter target but returned with a slimmed-down $750k proposal for another go. That failed, too.
The following year, Dyack's Precursor Games co-founder and fellow Silicon Knights alumni Kenneth McCulloch was arrested and jailed on child abuse image charges and later also charged with sexual assault.
After soldiering on for a little longer while assuring the studio's small collective of fans that Shadow of the Eternals was still in development, Precursor Games finally called it quits in September 2013.
The game was dead, this time - it looked - for good.
Until now. Fast forward to May 2016 and Dyack has resurfaced, now on YouTube. He hosts a channel titled The Quantum Tunnel, which claims to offer "an unprecedented look into the making of film, television and video games".
In the latest Quantum Tunnel podcast, Dyack assures his viewers that Shadow of the Eternals is now alive again, although there is nothing yet to show which might back this claim up.
Dyack also commented on why the game's crowdfunding campaigns failed, where at one point he blames "extremely unethical" games journalism.
Back in the real world, we'll wait for more news on Shadow of the Eternals, should it ever materialise.