Sega quits Japanese arcade business after 50 years
Gone fast.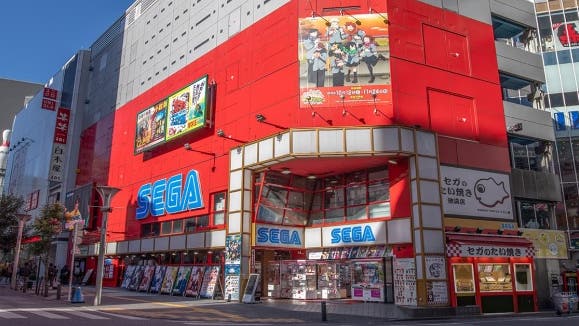 After more than 50 years, Sega has pulled out of the Japanese arcade business.
All of the company's remaining arcades will be sold to arcade company Genda Inc, which operates locations under the GiGo brand (thanks, Tojodojo).
Sega had signalled the move back in 2020 - which, as you might expect, was a particularly poor year for arcade revenue. Back then, it shifted 85 percent of its arcade shares to Genda. Now, it has offloaded the rest.
Of course, this is part of a much longer trend away from arcades towards gaming at home - a trend Japan has resisted for longer than many other countries. Over the years, countless arcade locations have shuttered.
In 2021, Namco Funscape London finally closed its doors after 25 years.
Eurogamer's editor-in-chief and resident Japanese arcade fan Martin Robinson has previously chronicled some of his trips to Tokyo's iconic arcade and anime district Akihabara, and his memories from there.
全国のSEGAのお店の屋号をGiGOに切り替えていきます。SEGAの56年の歴史への感謝と、リアルなエンタメで人々の渇望を癒すオアシスになるという思いを込めました。ゲームのオアシスに飛び込め!Get into the Gaming Oasis の頭文字をとってGiGOです。
まずは池袋、秋葉原、新宿から。そして全国へ。 pic.twitter.com/bAMbdIXEkk

— 片岡 尚 / GENDA会長 (@GENDA_Kataoka) January 28, 2022