Rockstar lays out Grand Theft Auto Online spring update roadmap
Capture creator! Multiple houses! And, at some point, heists!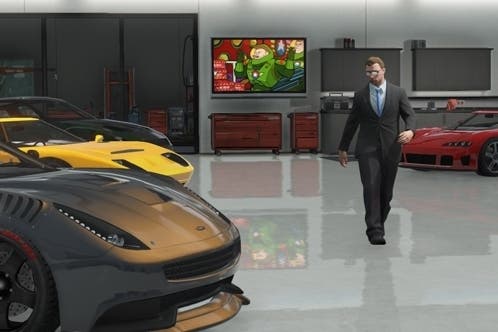 Rockstar has revealed the upcoming new features headed to Grand Theft Auto Online this "spring", including the much-awaited multiplayer Heists.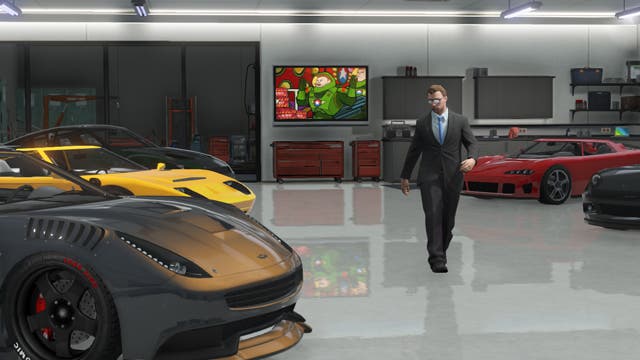 Beginning next week Rockstar will roll out the Capture Creator, the first of several upcoming additions to Grand Theft Auto 5's multiplayer mode. This update will allow you to design your own Capture Jobs, similar to the player-created Deathmatches and Races already available.
The next lump of new content will be The High Life Update, which will unlock the ability to own two properties at the same time. Other additions will include new high-end apartment options, three new cars, a new bike, new jobs, a new rifle and new wardrobe items, Rockstar wrote in a new blog post.
Intriguingly, the update will also contain a new Mental State player statistic, to let you see "how passive or psychotically unhinged fellow players in your session really are".
Also slated for this spring, but at a still-to-be announced time, are the multiplayer Heists that Rockstar has been teasing since the game's release.
Updates will then continue throughout the year - Rockstar is already thinking of holiday-themed updates, as well as the previously-teased single-player campaign DLC, too.
Other upcoming tweaks include 'non-contact' races where other players are semi-transparent, bonus currency if you rate jobs, increased payouts for certain events when playing with fewer than four people and the option to call Lester and ask him to get the police off your back for a certain amount of time. Handy!