Rockstar apologises for Red Dead Redemption 2's wobbly PC launch, more fixes out today
And a free poncho for all!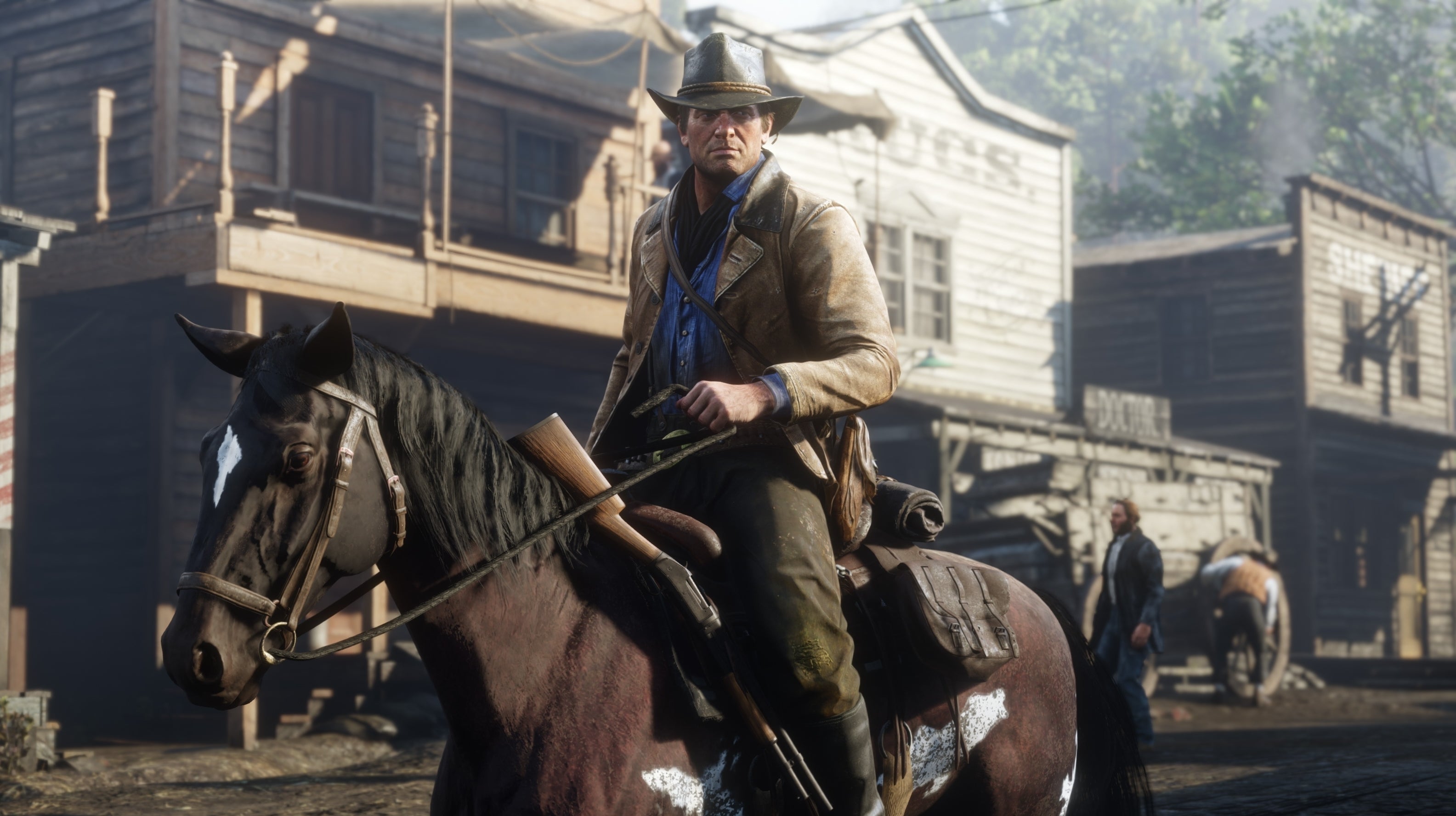 Rockstar has apologised for Red Dead Redemption 2's wobbly launch on PC last week, and is releasing a new update featuring a range of fixes today. It's also giving PC players a free Red Dead Online poncho too "as a show of gratitude".
Red Dead Redemption 2 finally arrived on PC last week, but what should have been a time to toss Stetsons skyward in celebration proved to be less than stellar for many. Initial problems preventing some players from opening Rockstar's launcher - let alone the game itself - were quickly addressed, but reports of performance issues have continued to dog the game.
Now, in a statement posted to its website, Rockstar has addressed the problems Red Dead Redemption 2 owners have been grappling with on PC since launch day.
"Over the past week," it wrote, "we have been working as quickly as possible to address issues that have impacted the launch of the PC version of Red Dead Redemption 2...However, we are aware that a small number of Red Dead Redemption 2 PC players are still experiencing some ongoing problems with the game stuttering."
Rockstar attributes these latter issues to "specific combinations of Nvidia graphics drivers, Nvidia GPU cards and certain CPUs", and is hoping to remedy stuttering "alongside a host of other fixes" in today's update. However, it will continue to work with Nvidia on a fix to "completely resolve the stuttering issue" - something that will likely take "up to a few days to properly test everything and ensure the next update completely solves the problem."
"We sincerely apologise for this temporary inconvenience and will update you as soon as we have more information to share," continued Rockstar, "we want everyone to be able to experience Red Dead Redemption 2 on PC as we intended as soon as possible".
As a "show of gratitude", the developer will be offering a complimentary Red Dead Online "care package" - containing the Prieto Poncho, plus assorted provisions and ammo - to anyone that plays the game on PC this week through to the rather non-specific "holiday season".
Of course, while some players are still struggling to enjoy Red Dead Redemption 2's PC form, others are finding plenty to be delighted about in Rockstar's beautiful open world - even if they might not be quite what the developer intended. Eurogamer's Emma Kent, for instance, has been positively giddy with her new god-like powers borne from community mods, having so far managed to transform herself into a range of animals and even played in the nip.
And if you'd like a more thorough breakdown of Red Dead Redemption 2's technical considerations, Digital Foundry has provided just that.