Risen 2 pre-order bonus DLC revealed
Extra story questline, legendary item on offer.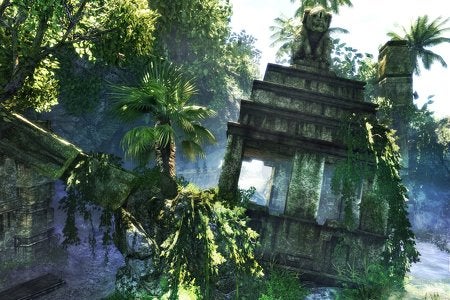 Pre-order fantasy role-playing game Risen 2 and you get story DLC and a special in-game item.
The pre-order bonus is called Treasure Isle. In it, you embark on an "extra story questline" as publisher Deep Silver puts it, to uncover Captain Steelbeard's legendary treasure.
Treasure Isle continues a plot element from the first Risen game and "finally brings it to an exciting conclusion". It revolves around Harlok, a cook on Steelbeard's ship Elenor. Harlok stole the clues that lead to the hidden treasure. The player helps him find it.
You, along with Steelbeard's daughter Patty, travel to an unknown island that offers new environments to explore and puzzles to solve. There's treasure to loot too, of course. At the end of it all you get a legendary item, only available in the DLC, that grants a permanent stat boost.
Deep Silver said the Treasure Isle DLC is worth £8 or 800 Microsoft Points. Risen 2 launches on PC, PS3 and Xbox 360 on 27th April 2012 in Europe and 24th April in the US.