Gothic/Risen dev reveals "edgy" new post-apoc open-world RPG ELEX
A huge, seamless game world for PC, PS4 and Xbox One.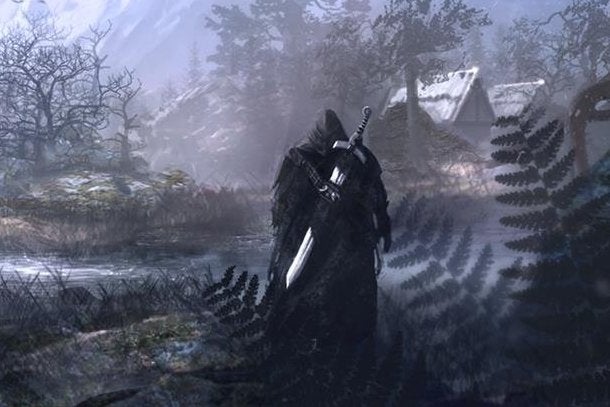 Piranha Bytes and Nordic Games have announced an "edgy, dark, uncompromising [and] complex" open-world role-playing game called ELEX for PC and "current gen consoles". It's due out winter 2016/2017.
A vertical slice build of the game will be shown at Gamescom next month.
Piranha Bytes is the German studio responsible for the Gothic (not number 4) and Risen series of fantasy role-playing games. In other words it's been doing this for a long time. But Piranha Bytes won't develop it alone: ELEX is described as a collaborative project with Nordic Games. Nordic hasn't made a name for itself in development yet but has been making some noise snapping up old game licenses from sunken publishers THQ and JoWooD.
Nordic's business development boss Reinhard Pollice described ELEX as "edgy, dark, uncompromising [and] complex". Piranha Bytes' game director Bjorn Pankratz called ELEX "a completely new game experience with a fresh setting".
The press release blurb described a "post-apocalyptic science fantasy universe that puts players into a huge, seamless game world full of original characters, mutated creatures, deep moral choices and powerful action".
Oh and ELEX, incidentally, looks like it stands for Eclectic, Lavish, Exhilarating and Xenial. Cringe.
Piranha Bytes most recently put out Risen 3: Titan Lords on PC, PS3 and Xbox 360, at the end of 2014. It was "almost a really good game", we wrote in our review. There's a spruced-up version of Risen 3 coming to PS4 in August.
Piranha Bytes split from the Gothic series it created following a dispute with then-publisher JoWooD. That's when Risen came into being. Oddly enough, though, Piranha Bytes now owns the maltreated-in-its-absence Gothic IP (it always did - it was on loan to JoWooD), but for whatever reason it's chosen to do something new.