Risen 2 Collector's Edition revealed
Pirate Flag! Amulet! Stickers! £70!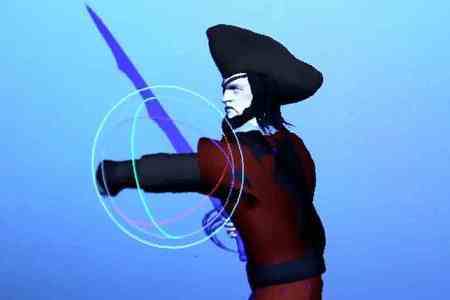 The Risen 2 Collector's Edition has been revealed by publisher Deep Silver.
It's for PlayStation 3 and Xbox 360 and launches in the UK alongside the standard edition on 27th April. No mention was made of a PC version.
The Collector's Edition includes:
Making of DVD - interviews with the developers from Piranha Bytes who delve deeper into the production of Risen 2.
Soundtrack CD - The gripping tunes of the Risen 2 soundtrack will immediately absorb the listener into this fantastic pirate world.
Double-sided poster - a large sized map of the game world on one side and an epic artwork featuring the hero and his crew on board their impressive ship.
Pirate Flag - with the skull motif from Risen 2.
Amulet - a pendant that every pirate and Risen 2 fan will be proud of.
The Art of Risen 2: Dark Waters - an exclusive collection of art cards on high quality-paper.
Three Risen 2 stickers.
You get all that for £69.99.