Ridge Racer Unbounded servers shut down in Europe
Out of bounds.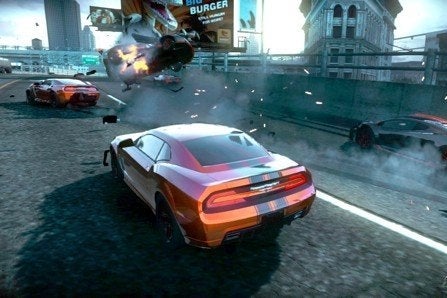 Online servers for Ridge Racer Unbounded have been shut down in Europe, publisher Bandai Namco has announced.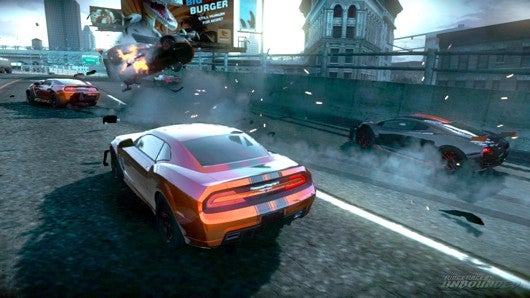 As of today, the game's multiplayer mode is no longer be available on PC, PlayStation 3 and Xbox 360.
"The publisher and developer wanted to take this opportunity to thank, once again, all the players for their support of Ridge Racer Unbounded throughout the years," a statement posted to Namco's official site explained.
"From now on, Solo mode 'Dominate Shatter Bay' and the track editor 'Create My Cities', minus the online sharing options will remain fully playable."
Unbounded launched almost three years ago, back in March 2012.
Ex-Eurogamer editor Tom Bramwell gave the racer a positive review - once he had worked out the game's obtuse controls.
"This is a cautionary tale: nowhere in Unbounded does it tell you that you have to hold down the drift button the whole way through a corner, going against instincts built up by every other arcade racer ever, in order to have fun," he wrote.
"When you do hold it down, though, Ridge Racer Unbounded is brilliant."
Feels like an appropriate time to point to Digital Foundry's article on Ridge Racer for PS1.