Footage of FlatOut dev's next-gen racing game
UPDATE: Unbounded fun coming to PC and "yet-to-be announced" platforms.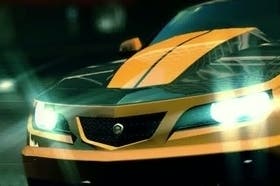 UPDATE: Bugbear has issued Eurogamer a press release that officially announces the game for PC and "yet to be announced platforms".
Wasn't PlayStation 4 announced last week? Oh well.
"We are returning to our roots to make this game, re-interpreting what initially excited us way back in FlatOut days," the statement reads. "It's full-contact motor sports with cars built for crashing.
"Technology now allows us to fully realize what we imagined back then - debris-filled scenes of high speed carnage. We're taking destruction racing to a level you've never seen before. We can put tons more metal and dirt in the air now, and that's exactly what we're going to do. We want to make you feel the carnage."
ORIGINAL STORY: FlatOut and Ridge Racer: Unbounded developer Bugbear Entertainment has revealed footage of its untitled new racer.
No platforms, release date or publisher have been revealed for the project, but the in-game footage looks like the title is heading for next-gen platforms.
Referred to only as Next Car Game, the footage of banged-up trucks and rusty old motors smashing into one another is reminiscent of the FlatOut games of old.
It's unlikely to be named FlatOut, though. Bugbear no longer owns the rights to the franchise - which may be a good thing after the 1/10 car crash that was FlatOut 3: Chaos & Destruction, which wasn't made by the studio.
"We're making a new car game," said Bugbear in a statement on the Next Car Game site. "This time we're going back to our roots - just like all of our fans have been asking us to do! If you like what you see above, you're going to love it. It's all in-game footage!"