Ridge Racer Unbounded Day One Edition revealed
More cars! Pac-Man paint job!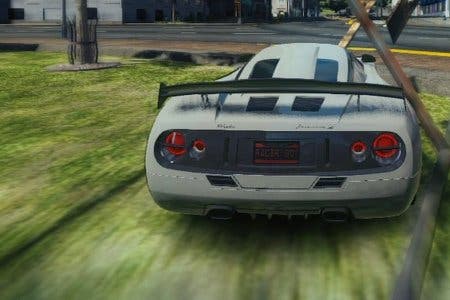 Namco Bandai Europe has revealed the Ridge Racer Unbounded Day One Edition, due out alongside the standard edition on PC, PlayStation 3 and Xbox 360 on 30th March.
The Day One Edition is available at the standard retail price, and includes three extra cars and five new paint jobs.
The cars are The Ghoster, a low rider coupe; The Immortal, a red sports car; and The Road Wolf, a classic red coupe inspired by the cars of the sixties.
The five paint jobs, each for five of the existing in-game cars, represent Namco franchises. They are Pac-Man for the Kinghawk GT; Galaga for the Hurricana CX; Tekken for the Crimson TT; SoulCalibur for the Wolfseye GT; and Ace Combat for the Sylvian Type 8.
Meanwhile, if you pre-order from GAME or online at Game.co.uk, you get six more cars in addition to the Day One Edition content.
These are the Ridge Racer 1 Car, the car from the first Ridge Racer game; The Hearse, which is a hearse, the Ridge Racer Type 4 Car, the main car from Ridge Racer Type 4; El Mariachi, an orange coupe utility; the Ridge Racer 7 car; and The Gallows, a classic yellow hot rod.