Rhythm-puzzler Lumines Remastered is now out in June
Slightly delayed on Switch, PS4, Xbox One, and PC.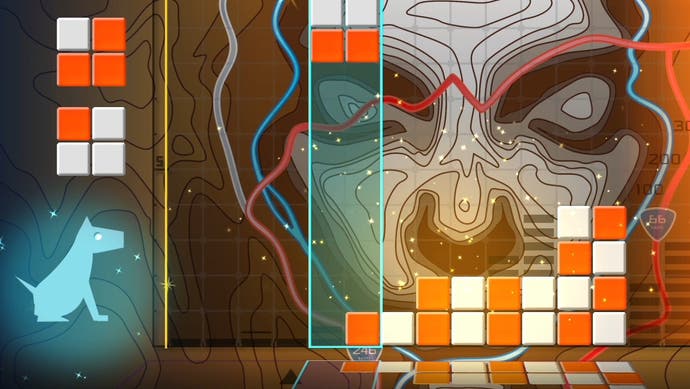 Lumines Remastered, the spruced up refresh of Tetsuya Mizuguchi's wonderful rhythm-puzzler Lumines, is now scheduled to launch on Nintendo Switch, PlayStation 4, Xbox One, and PC, on June 26th.
That's somewhat later than the originally announced "May" release window given back in March, which might disappoint those who've been eagerly anticipating a return to Mizuguchi's musical classic - which, incidentally, first released on PSP a mildly terrifying 14 years ago.
Lumines Remastered, which you can see in all its pulsating glory below, is being handled by Enhance Games - the company that Mizuguchi himself formed a few years after parting ways with original Lumines developer Q Entertainment back in 2012.
Enhance did sterling work finessing Mizuguchi's beloved rhythm-action shooter Rez (in the form of Rez Infinite) for PlayStation 4 and PC in recent times, so there's every reason to believe that Lumines Remastered will be an equally respectful update.
It promises enhanced, high-definition visuals and the sort-of-resurrection of Mizuguchi's notorious Trance Vibrator peripheral. By enabling the game's Trance Vibration mode, you can sync up multiple controllers and strategically position them about your person, feeling your extremities pulsate along with the music.
Lumines Remastered also includes a variety of different game modes; there's the original Challenge mode, Time Attack, Mission, and Puzzle mode - which tasks you with creating different images using your falling blocks - plus Versus mode, which offers a more competitive puzzling twist, either against another player or the CPU.
While you await Lumines Remastered's Nintendo Switch, PS4, Xbox One, and PC debut on June 26th, you can consult the official website for lots of flashing things and a few more details.