Resident Evil HD, 0 and 4 on Nintendo Switch cost £30 each
Taxing.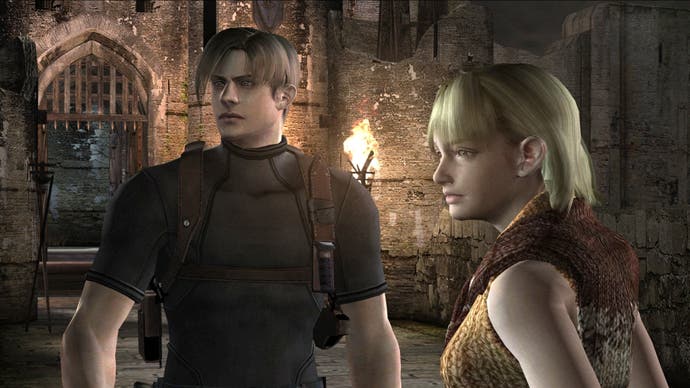 Capcom has been criticised for the pricing of Resident Evil HD, 0 and 4 on Nintendo Switch.
As revealed on the Switch eShop today, each game costs £29.99. This is much higher than fans were expecting - and much higher than the same games on other consoles.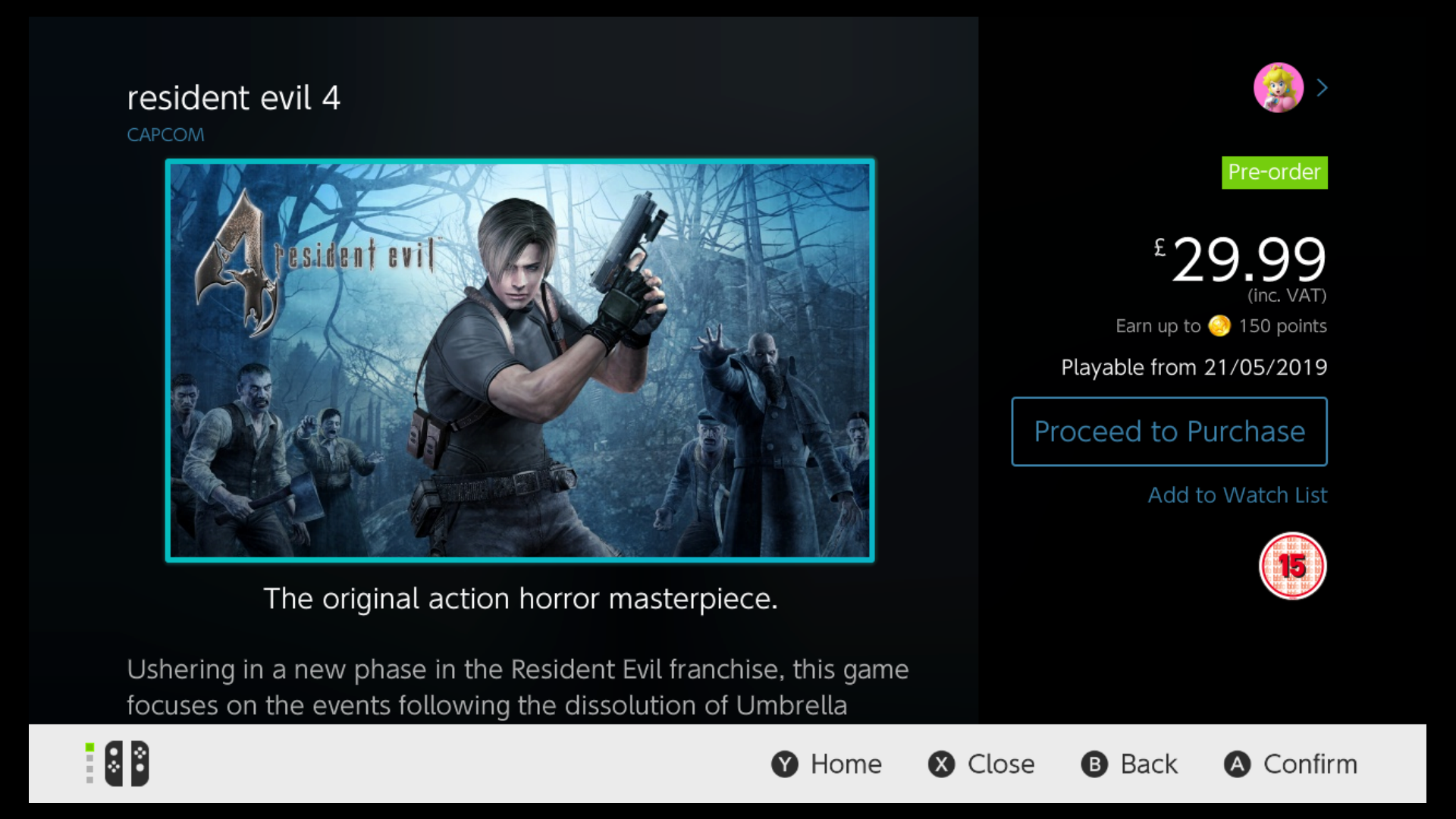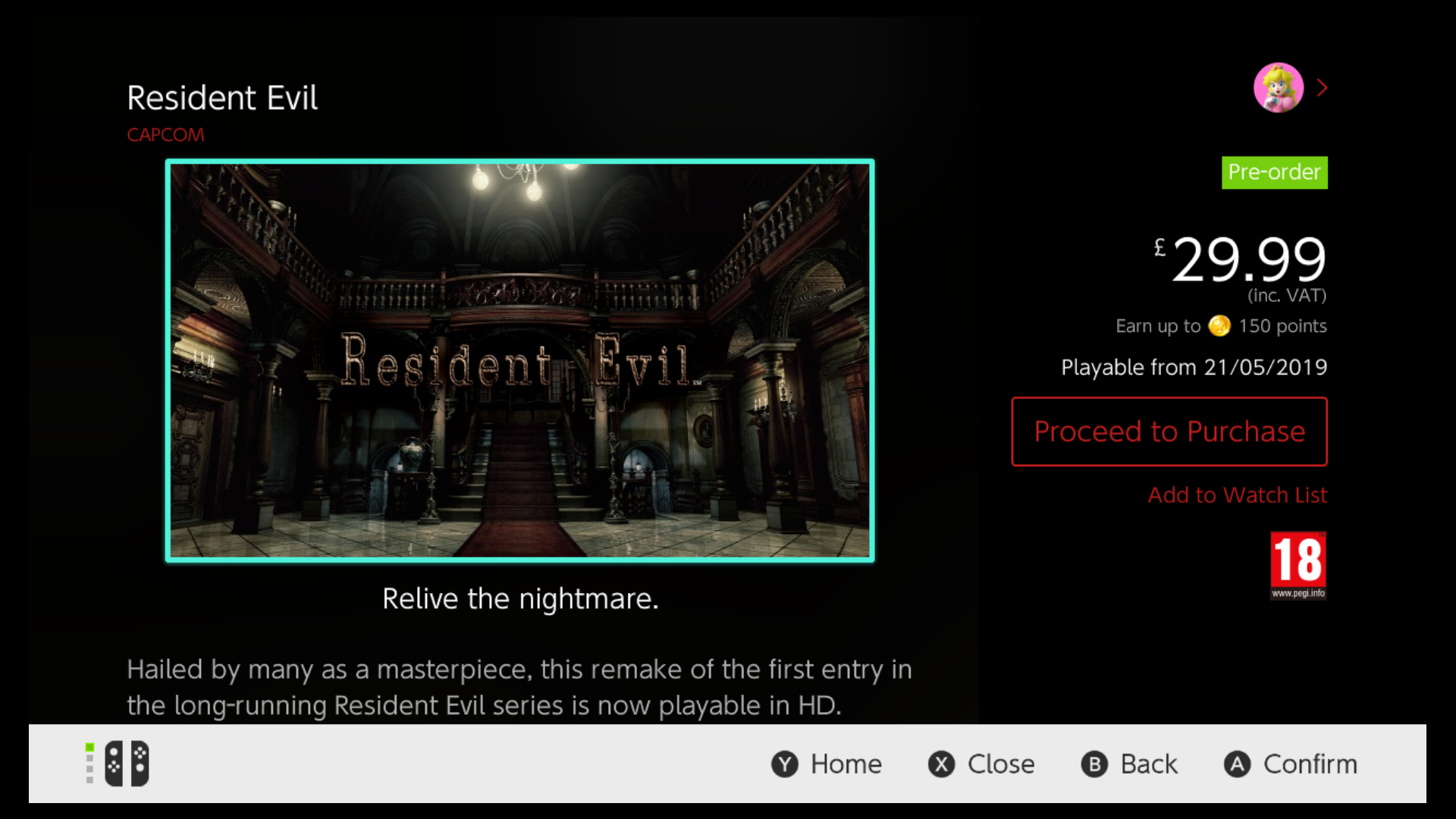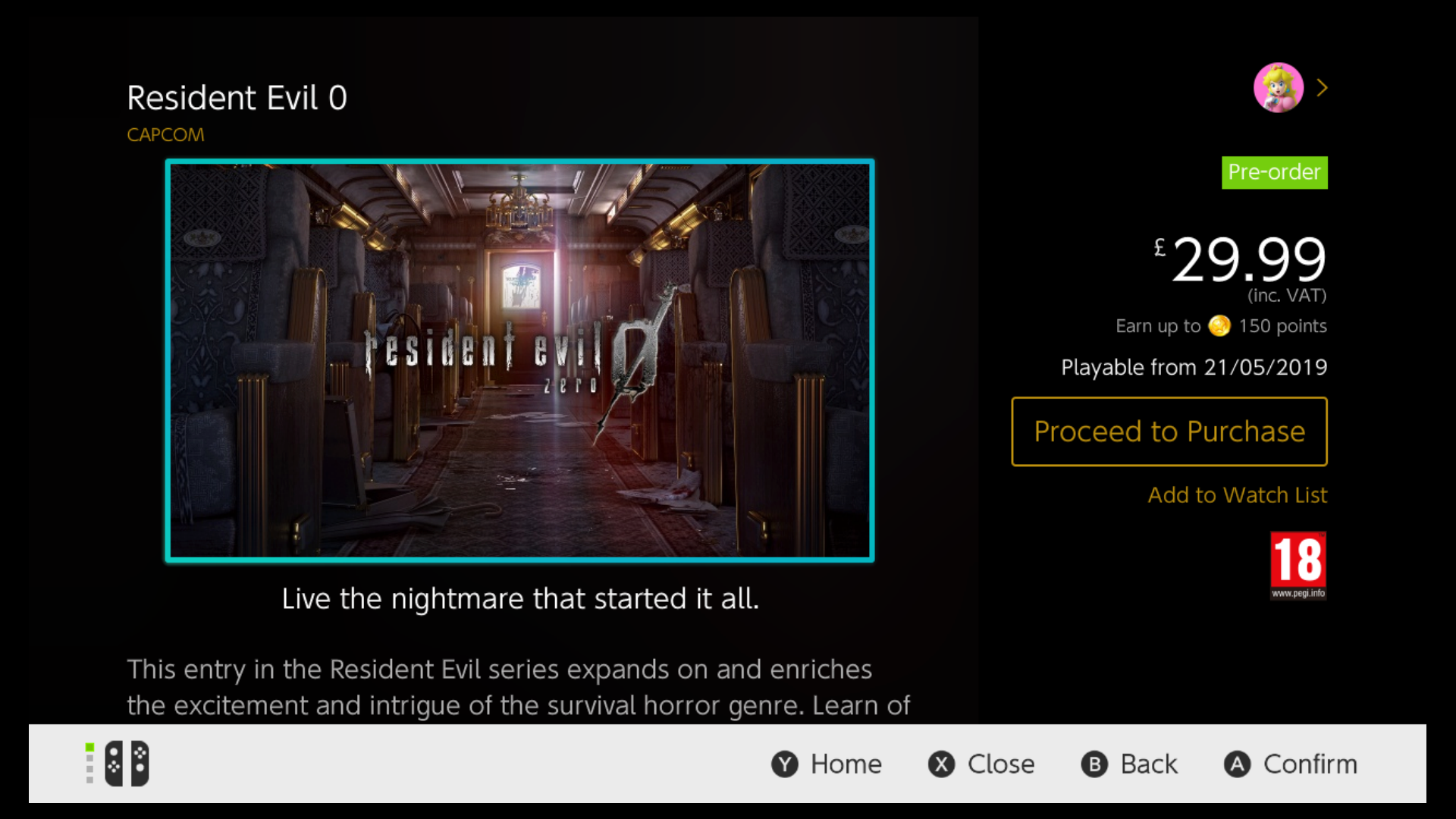 Resident Evil 4, for example, costs £15.99 on PlayStation 4 and Xbox One. It's almost twice that on Nintendo Switch.
Elsewhere, you can get Resident Evil HD and 0 as a bundle together for £23 on PS4.
As you'd expect, the reaction to the pricing online has been negative, with many bringing up the dreaded "Nintendo Switch tax".
RE4 on Switch is £30? Are you having a laugh? @Capcom_UK

— Liam Robertson (@liamrobertson.bsky) (@Doctor_Cupcakes) February 28, 2019
Wow. It's true.

Resident Evil 4 (Switch) - £29.99
Resident Evil Zero (Switch) - £29.99
Resident Evil remake (Switch) - £29.99
Total - £89.97

Resident Evil Triple Pack (all of the above) (Xbox One) - £39.99

Fuuuuuuck offffffffff. pic.twitter.com/Kke4tOMBse

— Chris Scullion (@scully1888) February 28, 2019
The Switch tax, as it's been dubbed by the community, is thought to relate to the fact Switch games come on carts, which are more expensive to produce than discs.
When it comes to download games, digital pricing is usually set to match the price of physical games to keep shops on-side, which is why you get these extortionate prices for eShop games.
Still, it seems these Resi titles are particularly expensive on Switch, especially when you consider Capcom isn't releasing them on cart in the UK. We've asked Capcom for an explanation and will update if the publisher offers anything.
Meanwhile, Switch-owning Resi fans who fancy playing Capcom's old - and still brilliant - zombie chew 'em-ups on Nintendo's console will have to dive deep into their pockets.