Resident Evil 7 Gold Edition announced
Fear comes home.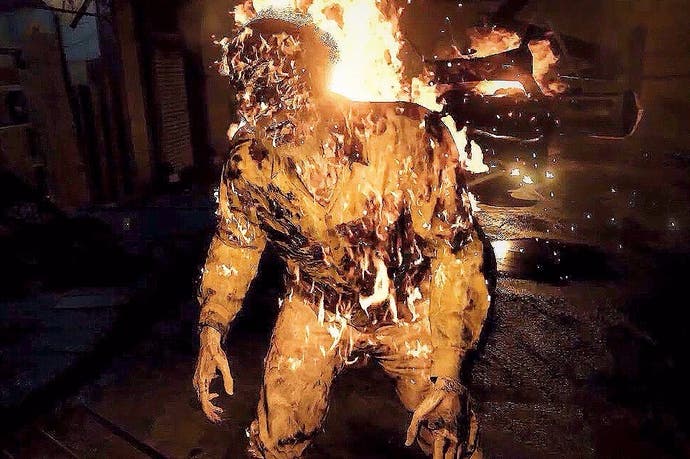 A Gold Edition of Resident Evil 7 is coming to PlayStation 4, Xbox One and PC on 12th December, Capcom has announced.
The Gold Edition includes the content from Resident Evil 7 as well as all three DLCs: Banned Footage Vol. 1, Banned Footage Vol. 2 and the upcoming DLC, End of Zoe.
The End of Zoe DLC reveals what happens to Zoe and lets players explore new swamp-filled areas. The DLC is included in the Gold Edition or available as an update for Season Pass members. Otherwise it can be bought separately for £11.99.
The developer also revealed the remaining delayed DLC for the game, Not a Hero, will be released on the same day as the Gold Edition. Not a Hero will be free to download for owners of any version of Resident Evil 7.
The Not a Hero DLC takes place after the events of Resident Evil 7 and sees the return of Resident Evil veteran Chris Redfield. Here's the official blurb:
"As a member of New Umbrella, Chris and team quickly set up a strategy to counter this latest threat. Will Chris once again solve the mystery of this latest outbreak and make it out of the plantation's dungeons alive?"