Resident Evil 6 ESRB rating details nude "human-spider" boss lady
"She briefly caresses her breasts while straddling the player."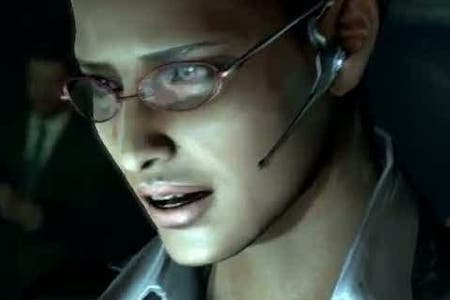 New details on Resident Evil 6 have been dug up by the game's ESRB rating.
The American ratings board classified Resident Evil 6 as 'Mature' due to its "Blood and Gore, Intense Violence, Nudity, Strong Language and Suggestive Themes" (as spotted by CVG).
One female boss character will be "a human-spider hybrid". She'll be "nude, though without any discernible details (i.e., no nipples or genitalia)".
"During one attack move, she briefly caresses her breasts while straddling the players' character. The words 'f***' and 's***' can be heard in the dialogue."
There's plenty of gore, too. The ESRB warns of "dismemberment and decapitation", noting one example where a monster's body is slowly inserted into a rotating fan blade.
Resident Evil 6 is set to launch for PlayStation 3 and Xbox 360 on 2nd October, with a PC version to follow later in the year.
It'll star Resident Evil regulars Chris Redfield and Leon S. Kennedy, alongside new protagonist (and son of Albert Wesker) Jake Muller. Leaks earlier this month pointed to antihero Ada Wong also being playable.