Resident Evil 6 demo files point to Ada campaign
Fourth story section spotted, Capcom responds.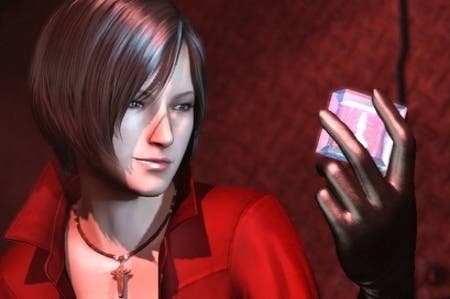 Files uncovered in the Resident Evil 6 demo point to the game featuring a fourth as-yet unrevealed campaign starring series regular Ada Wong.
Data relating to Ada's sections of the story was separately spotted by users on both NeoGAF and GameFaqs, hidden within the demo's code.
Ada will again be armed with a grappling hook, as she was in her sections of Resident Evil 4.
Her partner is simply labelled "Helper" in game files, but character data has also been spotted for Carla, the blonde woman who Ada is seen investigating in the game's E3 trailer.
Ada's camapign would bolster the game's line-up of single-player stars, which already includes Leon S. Kennedy, Chris Redfield and Wesker son Jake Muller.
Publisher Capcom would not confirm the news to Eurogamer, but issued us the following statement:
"While it is correct that at E3 we confirmed that Ada Wong would feature in Resident Evil 6, we have no comment on the reports that are currently circulating," a spokesperson said.
A fourth main character for Resident Evil 6 was hinted at by the cover of the leather jacket-toting Premium Edition, which featured space for an additional "secret" face on the game's packaging.
Data for a number of multiplayer offerings has also been spotted, including the already-confirmed Mercenaries mode. Resident Evil 5 offering Slayers is mentioned, as are new modes No Hope (also titled Last Stand) and Ustanak (a monster in Resident Evil 6, also titled Agent Predator).
The game's full credits have also been unearthed. Regular voice actors Paul Mercier (Leon S. Kennedy) and Sally Cahill (Ada Wong) both appear to have been replaced.
Jake Muller is played by BioShock Infinite and The Last of Us star Troy Baker, who is rapidly becoming the new Nolan North.