Fanatical's Spring Sale is now live with offers on Borderlands 3, Resident Evil and more
More offers will be going live throughout the week, too!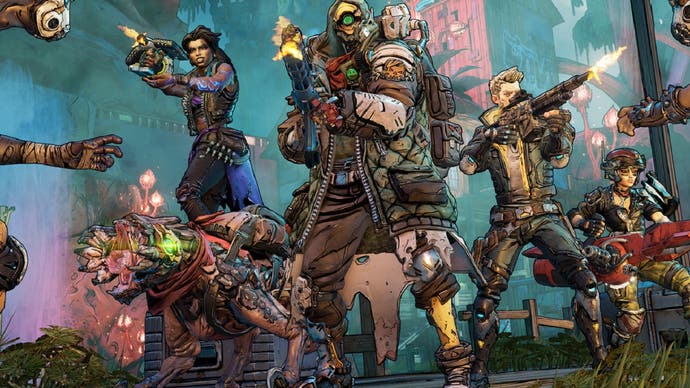 Fanatical's Spring Sale has just sprung into life with thousands of discounts available across its entire library of digital games.
They've got things underway with a trio of headline deals. The first brings Borderlands 3 down to £22.49. The Gearbox loot-shooter has been regularly dipping down to around this price over the last few months, so if you've missed out in the past here's another chance to snag it for cheap - as long as you can put up with the juvenile humour for the barmy gunplay.
The second limited-time offer discounts the Resident Evil Survivor's Pack to £12.99. This bundles together unquestionable masterpiece Resident Evil 4, competent co-op follow-up Resident Evil 5 and hilariously awful Resident Evil 6. The latter is just about saved when playing with a friend as you can share in its absurdity - especially as the number of vehicles continually crashing into each other or buildings continues to rise.
And then there's Planet Zoo for £24.49. I have no experience of this myself but it looks like a charming successor to Zoo Tycoon.
As for everything else, you can find some decent prices for the likes of A Plague Tale: Innocence, Baldur's Gate: Enhanced Edition, Assassin's Creed Odyssey and Devil May Cry 5. As there are thousands of games on sale, though, I'd suggest you have a browse through the full Fanatical Spring Sale to see what's on offer.
---
After more top gaming offers? You can find loads over at Jelly Deals. Join us to find the best SD card for Nintendo Switch, our picks for the best PS4 external hard drive or where to find the best Xbox Game Pass Ultimate deal.
---
As a heads up, new headline deals will be added over the coming days featuring more big names and publishers. Plus, if you spend over £10 you'll get a bonus game for free. Right now, that's The Age of Decadence, though it will cycle through a few different options across the sale.
The Fanatical Spring Sale is live now and will continue to run throughout the week.